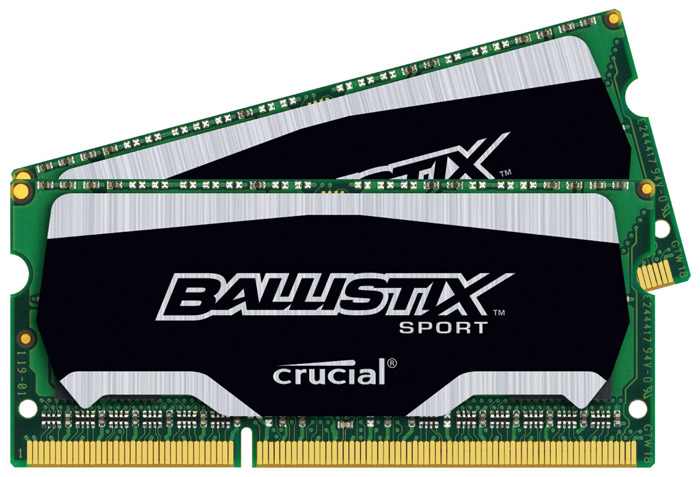 US memory maker Micron has come up with an interesting offer – gamer-oriented notebook memory that offers speed, lower power consumption and nice latencies.
The new memory belongs to the company's Crucial Ballistix Sport line and comes in SODIMM form factor. Offering the greatest quality possible the new DDR3 SODIMM memory is fully optimized for the latest Intel Haswell processors and features support for XMP. In addition the memory needs 10 per cent less power, which allows for lower heat dissipation and longer battery life.
Currently this Crucial gaming notebook memory line has four members – the BLS4G3N169ES4 and BLS8G3N169ES4 memory modules (4 GB and 8 GB of capacity respectively, 9-9-9-24 latencies, 1600 MHz of clock speed). The line is completed by BLS4G3N18AES4 and BLS8G3N18AES4 memory modules that offer 4 GB and 8 GB of capacity and latencies of 10-10-10-30 at speed of 1866 MHz. The memory is also available in kits of 8 GB and 16 GB.
The new SODIMM gaming memory will be available in early June. Pricing is still unknown.
Source: Crucial