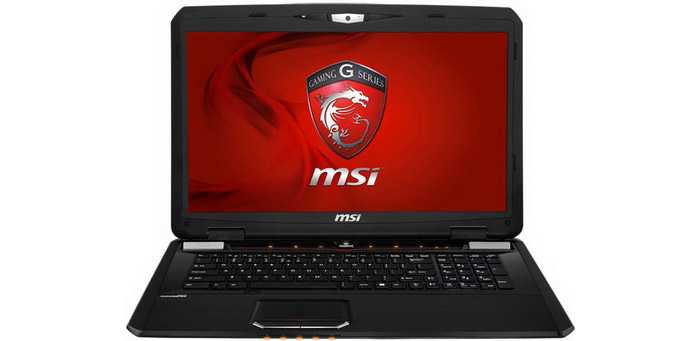 MSI has officially announced the latest in its gaming line of products – the GX70 3BE gaming laptop. The new device is based on a quad-core AMD A10-5750M APU at 2.5 GHz (3.5 GHz in Turbo Mode) and integrated Radeon HD 8970M graphics with 2 GB of VRAM.
The MSI GX70 3BE measures 428 x 288 x 28.8-55 mm and weighs 3.9 kilograms. These dimensions include a 17.3-inch display at Full HD resolution (1920 x 1080 pixels), a LED keyboard and an anti-scratch cover. In addition the MSI GX70 3BE can take up to 32 GB of DDR3 memory and offers one or two 500 GB or 750 GB hard drives (users can also order RAID 0 that consists of two 64 GB SSDs), a DVD or Blu-Ray optical drive, 802.11n Wi-Fi, Bluetooth 4.0, Gigabit Ethernet, a HD web camera and a 9-cell 7800 mAh battery. Finally the MSI GX70 3BE runs Windows 8 right out of the box.
Being a gaming laptop the MSI GX70 3BE does not skimp on multimedia too – it supports AMD's Eyefinity technology as well as HDMI, D-Sub and Mini-DisplayPort. Creative Sound Blaster Cinema provides sound for the gaming system.
Pricing, unfortunately, is unknown.
Source: MSI