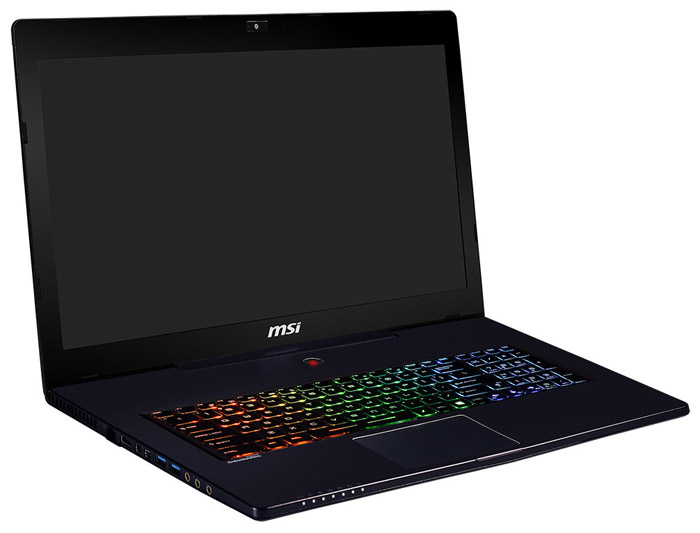 Another gaming notebook has seen the day of light – this time prepared by MSI. The GS70 Stealth series is unusual when compared to other devices of the same breed because it combines nice hardware choices, which include a large 17.3-inch Full HD monitor, and low weight that allows you to carry it around without too much effort.
Indeed the MSI GS70 comes housed in a chassis that measures just 21.8 mm and total weight of 2.65 kilograms. Inside the GS70 Stealth comes with powerful Intel Core i7 Haswell processors, 4 GB of DDR3 memory that can be expanded to 16 GB, a GeForce GTX 765M graphics card with 2 GB of GDDR5 memory, a storage system that includes 2 SSD drives with Super RAID+ 2.5-inch HDD, a card reader, four USB 3.0 ports, one HDMI port, two Mini DisplayPorts, 2.1 premium speakers, Sound Blaster Cinema audio hardware, a HD web camera and a 6-cell battery. The entire device measures 418 x 287 x 21.8 mm and weighs just 2.65 kilograms.
The MSI GS70 runs Windows 8. The pricing of the new gaming notebook is unknown.
Source: MSI