Newton Peripherals, the leader in integrated mobile peripherals, today introduced MoGo Mouse for Netbooks. The award winning 5 millimeter (0.2 in) thin Bluetooth MoGo Presenter Mouse is available today as part of a $99.00 Netbook kit that includes Newton Peripherals' MoGo Bluetooth® Adapter, a low-profile removable docking connector and charging cable at www.mogostore.com. At 5 millimeters, the MoGo Mouse holster adapter profile easily stores on the exterior of any Netbook, including those manufactured by Acer, Asus or Dell, and is thin enough to fit inside a Netbook case.
Recently PC World included the MoGo Mouse in its list of "the fifteen greatest tech designs ever."
"Netbooks are becoming increasingly popular, but they have no easy way to store, transport or charge a mouse. No other mouse manufacturer including Logitech, Microsoft or Belkin has yet to develop a fully integrated Netbook mouse like the MoGo Mouse for Netbooks," said Stuart Nixdorff, President of Newton Peripherals. "We developed the Netbook MoGo mouse kit to fully integrate the MoGo Presenter mouse with any Netbook. Now users can always have a charged Bluetooth MoGo mouse with their Netbook wherever they are; and wireless retailers that are looking to sell Netbooks like AT&T, Verizon, Sprint and T-Mobile have access to a suite of highly portable peripherals like MoGo Talk and MoGo Mouse for Netbooks."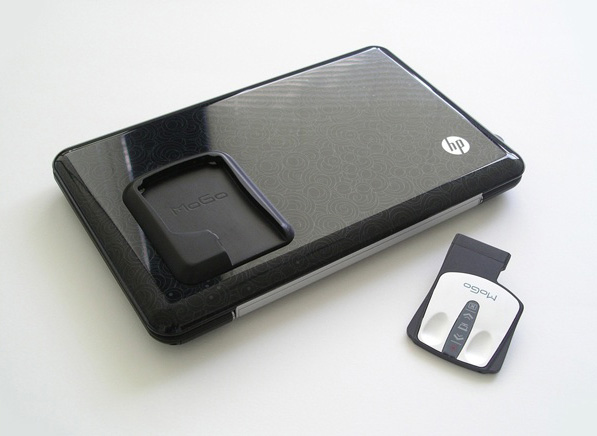 MoGo Mouse for Netbooks follows Newton Peripherals' tradition of designing the best wireless peripherals for the mobile lifestyle. Newton Peripherals' also sells the MoGo Talk line of Bluetooth headsets that store and charge inside a laptop or on the back of popular mobile phones like the iPhone and BlackBerry. MoGo Mouse for Netbooks and MoGo Talk are the first of a series of products Newton Peripherals is bringing to market that are focused on the new demands of the carrier distribution channel.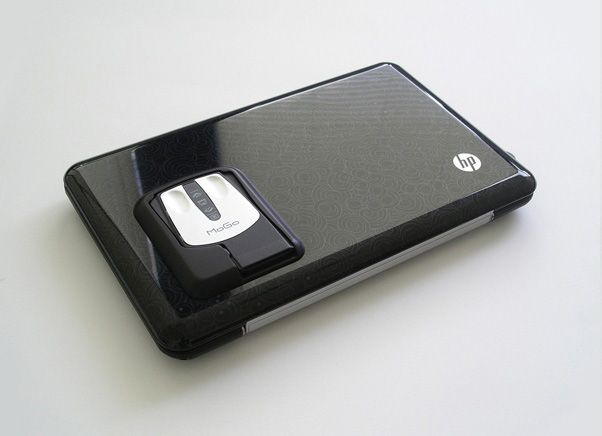 Pricing, Availability & Specifications:
MoGo Mouse for Netbooks is available today at www.mogostore.com for $99.00
Operating System: XP and Vista laptops, Macintosh running Mac OS X
Bluetooth Specification: 2.0 EDR compliant
Resolution: 800 DPI
Working Range: Up to 30 feet (10 m)
Dimensions: 3.1 x 2.125 x .2 inches (78 x 54 x 5 mm)
Weight: .5 oz or 14 grams
Battery Life: Normal Battery Life, 8-10 Hours on Charge, Charge Time: 30 minutes
Source: Businesswire