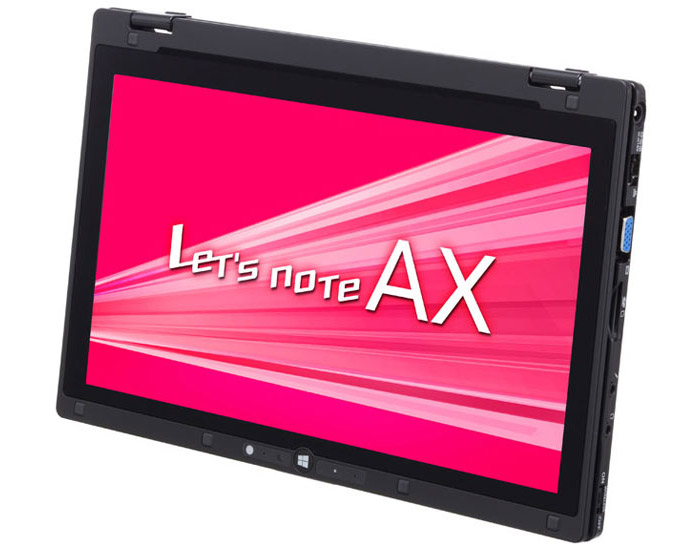 Panasonic's Let's Note AX2 notebook has been succeeded by a new model of the same line that not surprisingly carries the Let's Note AX3 product name. The novelty will become available on the Japanese market on June 21 where it will cost USD 2450.
The new Let's Note AX3 comes with an 11.6-inch IPS display that works at 1920 x 1080 pixels and sports a dual-core Intel Core i7-4500U chip that operates at 1.8 GHz (3.0 GHz in Turbo Mode). The notebook also comes with 8 GB of DDR3 memory and a 128 GB SSD that can be upgraded to a more spacious 256 GB model. The rest of the hardware includes Wi-Fi 802.11n, Bluetooth 4.0, two USB 3.0 ports, HDMI and Mini D-Sub outputs, a microSD card slot and a 720p web camera. On the outside the Let's Note AX3 looks exactly the same as last year's Let's Note AX2 model.
The new Panasonic Let's Note AX3 measures 288 x 194 x 18 mm and weighs 1.14 kilograms.
Source: Panasonic