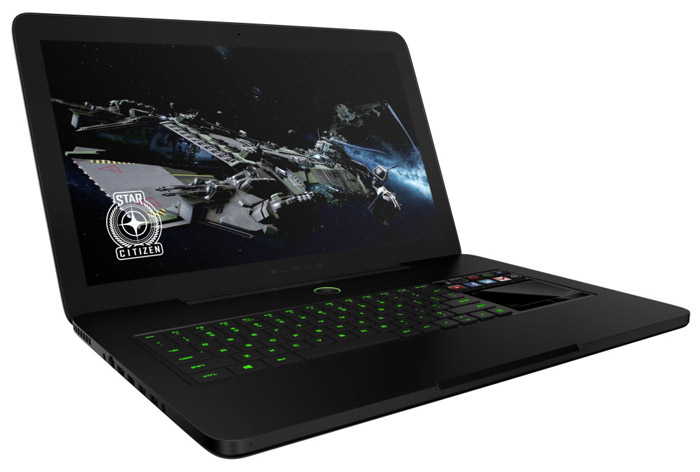 US high-end gaming hardware maker Razer has introduced the latest company gaming laptop named Blade Pro. The new company product features a 17.3-inch display and really powerful hardware designed to meet the demands of any game on the market well into the future.
Razer has stuffed the Blade Pro with a mobile Intel Haswell processor, 8 GB of DDR3L memory at 1600 MHz, a 128 GB SSD (256 GB/512 GB models optional), GeForce GTX 765M graphics with 2 GB of GDDR5 memory, three USB 3.0 ports, a HD web camera, built-in stereo speakers and a 17.3-inch Full HD 16:9 ratio display with LED backlight. The new gaming laptop also has a built-in 74 Wh rechargeable lithium ion polymer battery and a Razer anti-ghosting keyboard with an adjustable backlight. All this hardware, however, does not make the laptop a burden – Razer says this is the most portable 17-inch gaming laptop in its class weighing just 6.5 pounds while being 0.88 inches thick.
"With the Razer Blade Pro, we've designed a gaming laptop for work and for play-appealing to on-the-go hardcore gamers, game developers, creative artists and aspiring video professionals," says Min-Liang Tan, Razer co-founder, CEO and creative director. "The Razer Blade Pro can flawlessly run the most popular creative software applications, and is powerful enough to run the most graphically intensive games on the market today."
Gamers can order the Blade Pro starting on June 3. Razer asks for USD 2299 for the basic Blade Pro model.
Source: Razer