17.3-inch laptops have not exactly been the most popular due to their increased size and weight and perhaps more importantly due to their price. But Samsung is obviously brave enough to venture again in this market niche with the release of the 17.3-inch Series 7 Chronos laptop.
The novelty, as expected, offers an Intel Core i7 Ivy Bridge processor, a HD LED display, JBL audio, ExpressCache technology and 1080p resolution and all these goodies along with its sleek chassis make the Series 7 Chronos laptop one of the most stylish ones we've seen so far.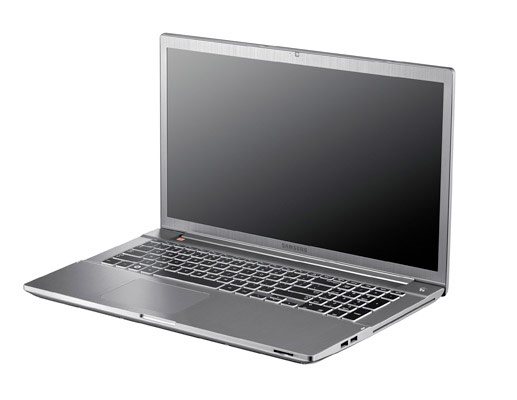 Gamers have not been forgotten either – the novelty comes with 8 GB of DDR3 SDRAM and NVIDIA's GeForce GT 650M 2 GB graphics card. The display works at 1920 x 1080 pixel resolution and Samsung's SuperBright™ technology provides for a display that is 40% brighter than traditional PCs, while the battery is good enough to provide up to 8 hours of usage on a single charge so gaming while on the go is now a reality. Strangely enough Samsung does not say a word on the laptop storage system.
Weighing just 1.98 kg the Samsung Series 7 Chronos laptop is now available for 1500 USD.
Source: Pcw.bg