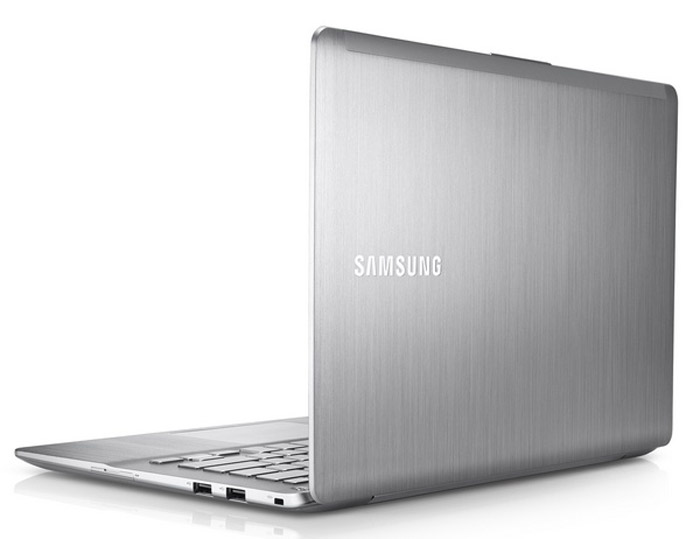 The South Korean tech giant Samsung has presented new company products in the form of two slim notebooks – the Series 7 Chronos – a smaller and updated version of the same machine released back in May 2012 – and the Series 7 Ultra notebook.
Coming in a really thin aluminum chassis the new Series 7 Chronos is powered by a fast quad-core Intel Core i7-3635QM Ivy Bridge processor at 2.4 GHz (3.4 GHz with Turbo Boost) and offers a 15.6-inch Full HD (1920 x 1080 pixels) display. The notebook can also ship with up to 16 GB of DDR3 memory, 1 TB hard drive, an integrated AMD Radeon HD 8870M graphics card with 2 GB of GDDR5 memory and there are two USB 3.0 and two USB 2.0 ports, HDMI and VGA and a battery that should power the device for up to 11.5 hours.
The hardware specs are nice but Samsung has tossed some more into the package – it comes in the form of RAMaccelerator that manages RAM memory better and supposedly improves performance by up to 150 per cent. In addition, the notebook can resume from sleep in just two seconds, and the boot process from power off takes 12 seconds.
The Series 7 Ultra notebook is an ultra thin and light machine and comes with either an Intel Core i5 or i7 chip, support for up to 16 GB of DDR3 memory, a 256 GB SSD and an AMD HD 8570M dedicated graphics card – all running Windows 8.
Pricing is unknown.

Source: Expert Reviews