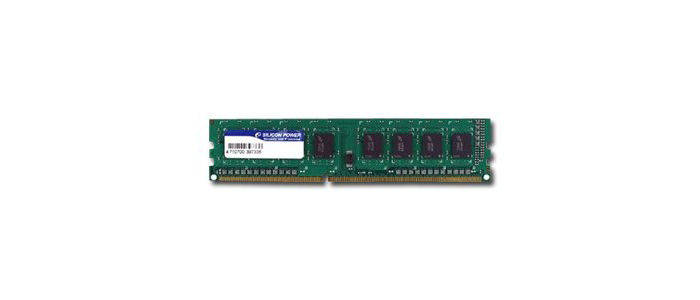 The Taiwanese memory maker Silicon Power has presented new DDR3 memory that features lower power consumption than regular DDR3 SDRAM. The new memory is available in UDIMM format for desktop PCs and SO-DIMM format for portable devices.
The memory runs at 1333 MHz and 1600 MHz and needs 1.35V of power. Thus the new Silicon Power not only needs less power but also comes with lowered heat dissipation. Available in 2 GB, 4 GB and 8 GB sticks, the memory offers CAS latency of 9 clocks at 1333 MHz and CAS 11 at 1600 MHz.
The new Silicon Power memory is fully compatible with the latest Intel Haswell processors and comes with limited lifetime warranty. The pricing of the memory is still unknown.

Source: Silicon Power