Extreme mobility, usability and design come together beautifully in the new VAIO X Series notebook PC by Sony. Tipping the scales at weights starting from 655g1, the exquisitely crafted VAIO X Series is the world's lightest notebook3.
A perfectly balanced package for style-aware business travellers, VAIO X Series is also breathtakingly slim, measuring no more than 13.9mm thin at every point across its elegantly sculpted body. It takes all the VAIO values of portability, performance and sheer desirability to new extremes.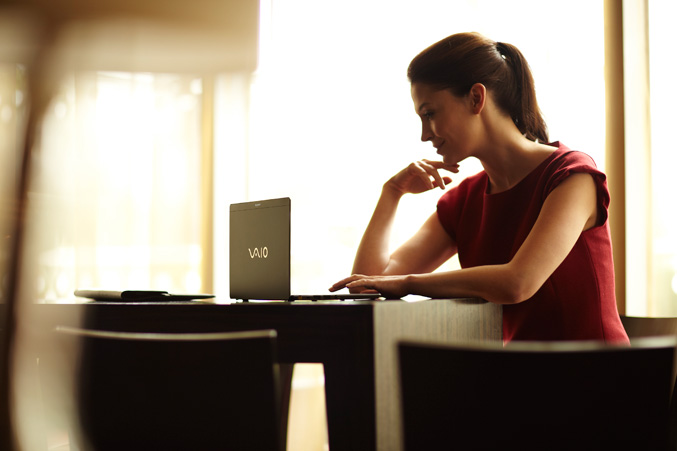 This ultra-premium notebook is guaranteed to turn heads with a choice of three beautiful finishes: gold, black and premium carbon.
Customers in the UK, France, Germany, Italy and Spain can choose the specifications that suit them best and create their own personal VAIO X with 'VAIO by you' custom ordering from Sony Style Store (www.sonystyle.eu/VaiobyYou). This includes the configuration of the VAIO X as light as 655g.
The thin, light chassis is stunningly sculpted in tough, light carbon fibre that offers exceptional strength and lightness. It's enhanced by an aluminium palm rest that emphasizes the notebook's luxurious looks further, while providing a stable base for comfortable, error-free typing on the responsive, comfortably-spaced keyboard.
Usability is enhanced further with a new multi-finger touchpad that simplifies navigation through your files with intuitive scroll, flick, pinch and zoom fingertip gestures.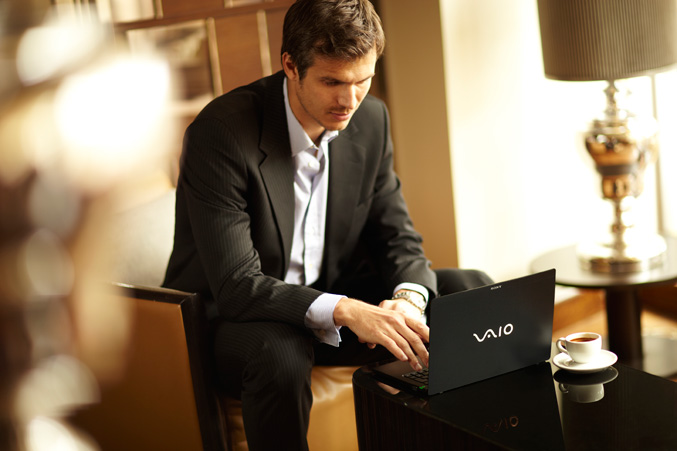 The durable 11.1" X-black widescreen LCD with LED backlight technology gives a brilliantly detailed view of documents, web pages, videos and more. You'll enjoy high contrast and vivid, true-to-life colours for a deeper, more natural viewing experience.
Despite its slender lines and arresting looks, VAIO X Series is a fully-featured tool for demanding business travellers who need to stay productive while they're on the move.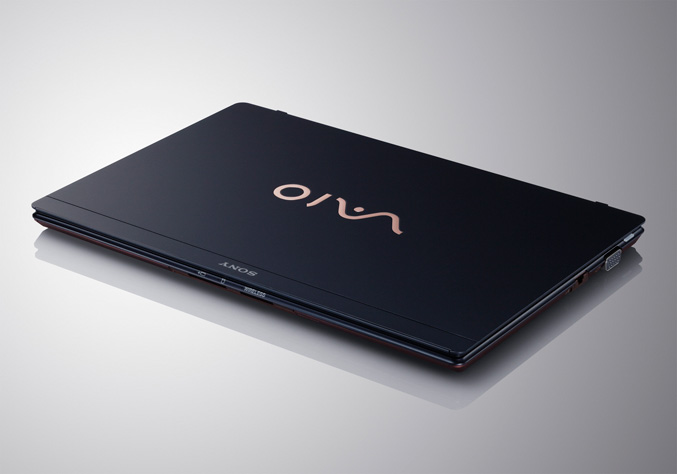 Extreme portability counts for little if you're constantly stopping to power up at the next mains socket. Thanks to its extremely low voltage processor and power-efficient LCD panel, VAIO X Series lets you stay productive through the working day (approximately 8 hours) with a single charge of the advanced lithium polymer battery. An optional extended X battery accessory boosts stamina further still, up to an incredible 16 hours battery life.
Even when you're far from a Wi-Fi hotspot, VAIO Everywair WWAN lets you stay connected with high-speed access to 3G HSPA mobile broadband networks at download speeds up to 7.2 Mbps.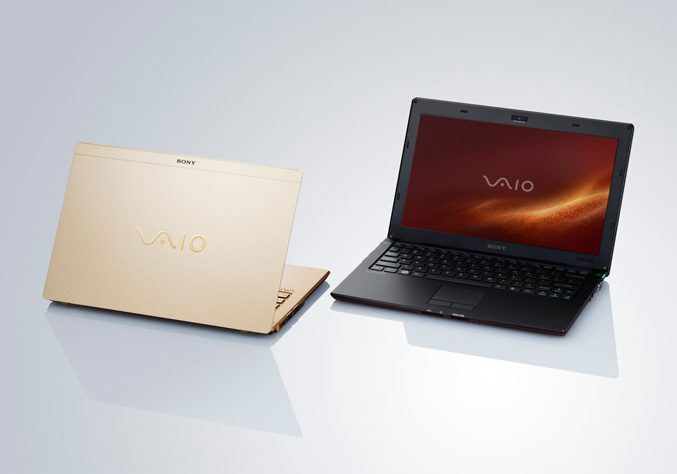 Interfaces with the outside world aren't compromised, despite the notebook's breathtakingly slender lines. 2x USB, Gigabit Ethernet and VGA ports are complemented by 802.11 b/g/Draft n and Bluetooth™ connectivity for even greater on-the-go productivity. There's also a mic, headphone jack and card slots for Memory Stick and SD media. Just 2.25mm thin, the built-in MOTION EYE® camera enables effortless videoconferencing with clients and colleagues.
VAIO X Series is designed for business with Genuine Windows® 7 Professional and an energy-efficient Solid State Drive for quick, reliable access to your files. This remarkable notebook also cuts your carbon footprint, with a class-leading Energy Star 5.0 compliance rating.
Optional accessories include a luxurious slip case in genuine leather, external USB DVD drive and a dramatically styled wireless mouse.
The slim, amazingly light VAIO X Series notebook PC is available from the 22nd of October 2009
Source: Sony