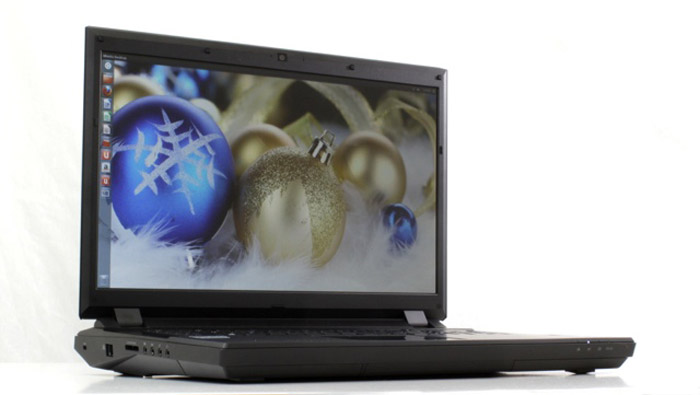 It may seem strange at first but Linux Ubuntu can power gaming laptops too – or so System76 thinks.
To prove this the company has released a new powerful gaming laptop that runs the 64-bit version of Ubuntu 12.10. The novelty known as Bonobo Extreme weighs 3.9 kilograms and offers fast Intel Core i7 processors that run between 2.4 GHz and 2.8 GHz.
The new laptop also comes with a 17.3-inch Full HD display at 1920 x 1080 pixels, an external GeForce GTX 670M graphics card, 8 GB DDR3 memory, 1 TB hard drive or 512 GB SSD drive, DVD burner and a card reader. The laptop comes with a 2 MP camera too and has Wi-Fi, Ethernet, HDMI, Display Port, four USB 3.0 ports, 7.1-channeled audio and an 8-cell battery.
Customers can upgrade their Bonobo Extreme gaming laptop too with the most powerful version offering an Intel Core i7-3940XM quad-core processor at 3 GHz, GeForce GTX 680M graphics, the staggering 32 GB of DDR3 RAM and two 512 GB SSD drives.
Pricing ranges from USD 1500 to USD 4500 depending on the hardware installed.

Source: TGDaily