Thermaltake, leading thermal solutions brand, for some time now has been expanding into the field of notebook cooling. With the award-winning Massive23 Series the company has introduced a notebook cooler that also caters to the MacBook community. Conventional USB-powered notebook coolers draw more electricity than MacBook Pros with their 500mA can supply, thereby render them useless. The Massive23 Series, despite its oversized 23 cm fan, utilizes considerably less power than most other notebook coolers available on the market today.
The Massive23 Series notebook coolers feature a slight tilt that allows for an optimized hand positioning making working as well as gaming on your notebook more ergonomic. With the big mesh surface and the large multi-color-LED fan underneath your laptop components are ideally cooled even under heavy loads, this effectively can increase longevity of your notebook device.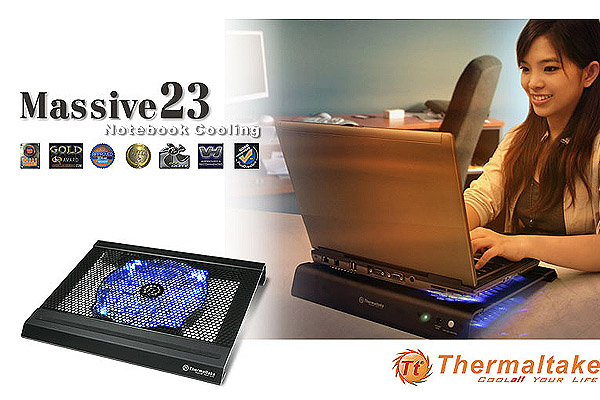 In order to cater to different needs and tastes, Thermaltake provides two models within their Massive23 series. The upscale Massive23 CS comes in a premium quality aluminum body and offers a variety of LED color-change functions. On the value end the Massive23 ST still offers a single color LED and a light-weight plastics body.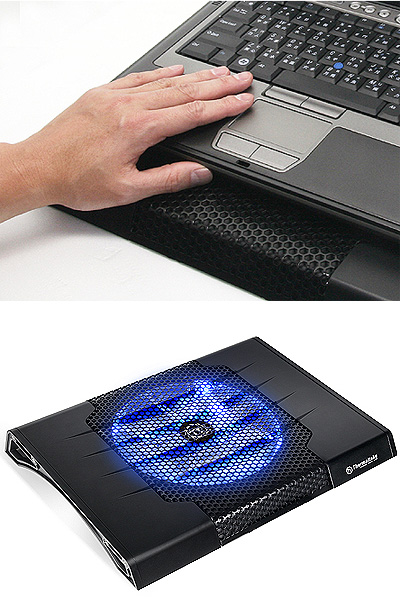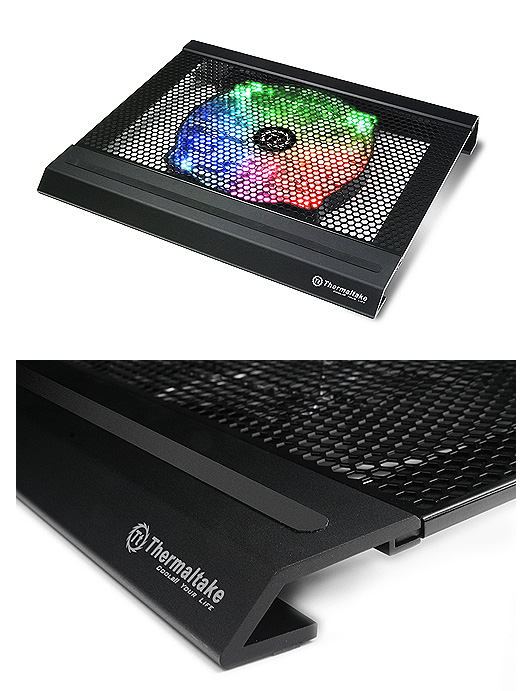 To learn more about Thermaltake's award-winning Massive23 notebook cooler series, go to www.thermaltake.com
Source: Thermaltake