Two new Satellite models was added today from Toshiba to their laptop line-up, the new machines are suitable for daily routine work and will be available in the fourth quarter of 2010 throughout Europe, Middle East and Africa.
The Satellite C660 and his brother Pro C660 weigh around 2.54 kg, features a textured fingerprints and scratch resistant black finish. They are offered with 39.6cm (15,6") TruBrite LED (1,366 x 768) displays, Satellite Pro C660 also available with non-reflective display, can be configured either (Intel Core i3, Intel Pentium, Intel Celeron) or AMD Athlon II Dual Core, AMD V series processors, have an  integrated graphic cards, up to 8 GB DDR3 (1066 MHz) RAM, 2.5" HDD (5,400 rpm) capacity of up to 640 GB, Gigabit Ethernet, WLAN (802.11 b/g/n), Bluetooth 2.1 + EDR, DVD-Super Multi drive and comes with integrated 10-digit numeric keypad and a Touch Pad with Multi-Touch Control.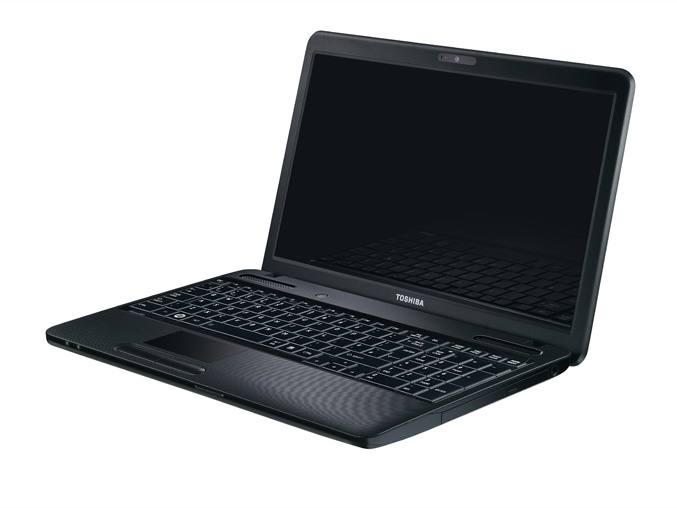 The Satellite C660 also comes equipped with two stereo speakers, two USB 2.0 ports, multi-card reader, VGA web camera with microphone and face recognition, and comes pre-instaled with  Microsoft Office Starter 2010 and Nero 9 Essentials to rip, burn and copy files. The difference between C660 and Pro C660 are that it comes with a non-reflective display and runs Windows 7 Professional.