Hard drive giant Western Digital has increased the capacity of its own 2.5-inch hard drives to 2 TB, up from the current 1.5 terabytes found in the largest 2.5-inch hard drives available now on the market.
The new 2 TB 2.5-inch device carries the WD20NPVT product name and belongs to the company's Green series, which is known for low power consumption but also offers lower performance due to platters that spin at 4500-5400 rpm.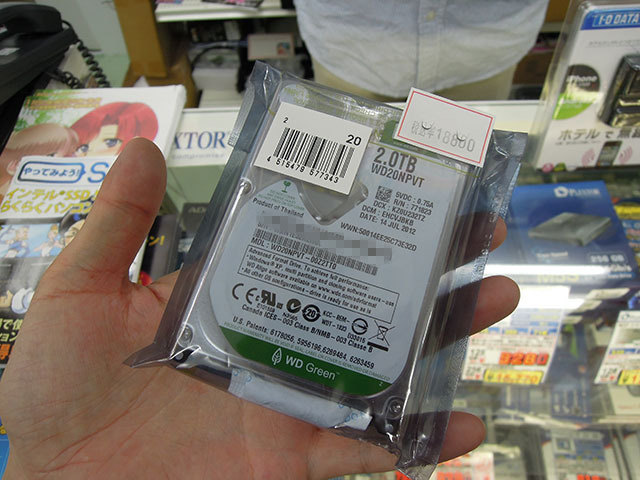 To further lower the final cost WD has equipped the drive with the older SATA 2.0 standard but this isn't a problem really as even this standard cannot be saturated by even the fastest hard drive currently on the market. The WD20NPVT also comes with 8 MB of cache, WD Intellipower technology and 12 ms of access time. Power consumption figures are 0.2W idle (parked) and 1.7W (active) making it ideal for laptops and notebooks.
The only downside of the new hard drive is that it is 15 mm thick, which makes it incompatible with smaller notebooks and ultrabooks but otherwise it should work just fine in any other computer.
The Western Digital WD20NPVT is now available for a price of 240 USD. The drive comes with a 2-year warranty too.
Source: Eteknix.com