The Taiwanese memory maker A-Data has just announced the commercial availability of the new XPG Gaming v2.0 DDR3 memory that runs at 2400 MHz.
Specifically optimised for Intel's latest Z77 platform the memory carries the XPG moniker – which means Xtreme Performance Gear – and provides the extreme speed and performance required by advanced users.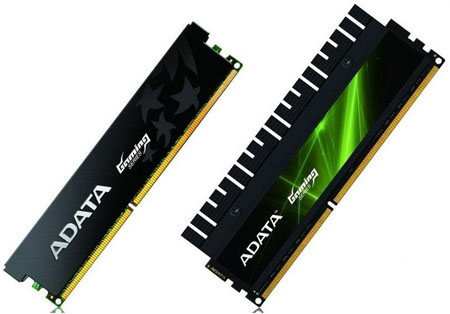 Designed for gamers the new DDR3 memory offers 19 200 MB/sec of bandwidth and supports the Extreme Memory Profile (XMP) version 1.3, while using A-Data's famous Thermal Conductive Technology (TCT), combined with 2oz copper 8-layer printed circuit board, for superior heat dissipation. To further ensure reliability, a screw-lock mechanism improves cooling efficiency for long-term use. All XPG gaming modules are RoHS compliant, and come with a lifetime warranty where applicable.
The A-Data XPG DDR3-2400 v2.0 memory will be available at A-Data resellers starting now for a price of 89.99 USD for an 8 GB kit (4 GB x 2).
Source: Techpowerup