A-Data has announced the availability of a new solid state drive, called S396, with capacity of 30 GB.
The new device aims to lower the threshold for access to solid state drives (SSD) that have not been exactly cheap in the past few years. This is why the new drive is designed as a budget offering and makes its market debut with a very attractive price. The new SSD comes in a 2.5-inch form factor and supports SATA2 interface which makes it an ideal upgrade for notebooks and netbooks.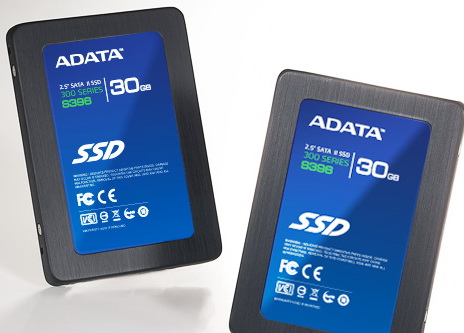 The S396 SSD measures 100 x 69.85 x 9.5 mm, comes with NAND flash memory and weighs 76 grams. It packs the latest technologies and according to A-Data it comes with intelligent management of energy savings and shock resistant features. Performance is also expected to be good – A-Data claims the drive achieves 280 MB/sec maximum read speed and 250 MB/sec maximum write speed.
The new A-Data S396 SSD also features a 3-year warranty.
Source: Trendgadget