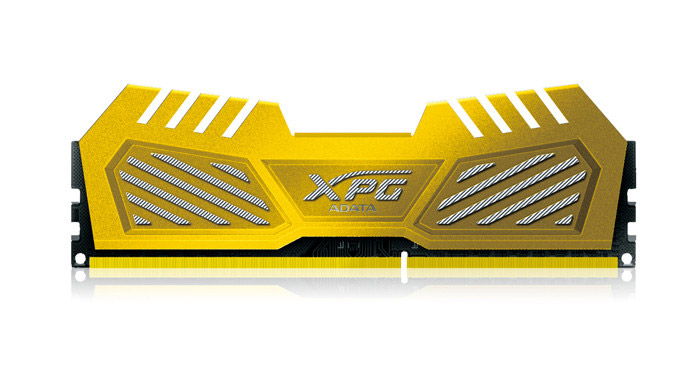 Famous memory maker ADATA has introduced a new addition to its XPG line of high-performance gaming computer memory. The new XPG V2 series is here to retire the previous generation XPG memory by offering increased performance, compatibility with Intel's latest Haswell platform and nice heat sinks.
Specially optimized for the upcoming fourth generation Intel Core processors and the Z87 chipset the new ADATA XPG V2 memory comes with 2 oz of copper, 8-layer PCB and aluminum heat spreaders with Thermal Conductive Technology for better heat spreading. In addition the heat spreaders feature a futuristic look for those users who like to take pride with their systems. Available in black and yellow the memory runs at 2800 MHz at 1.65 volts and features 12-14-14-36 latencies delivering ultimate performance to gamers and hardware enthusiasts.
The new ADATA memory is available now in kits of 8 GB (4 GB x 2) and 16 GB (8 GB x 2). Pricing is unknown.
Source: ADATA