AeroCool has unveiled a number of new power supply units, PC cases and liquid cooling solutions on the first day of Computex 2016 and they are all combined in a new line called Project 7. This is an attempt by the company to create a single brand for most of its products and it seems that it will be a successful one but we cannot be unhappy here – instead of remembering all kinds of brand names with AeroCool we will have to remember just one.
We will start with the new Project 7 cases. The Project 7 PC case lineup now features just one model – the P7-C1 – but more cases are set to come in the near future. The P7-C1 is characterized by an unusual hexagonal shaped front, which features pointed top and bottom panels. The case is also suspended on two supporting feet and is nearly as large as a full-sized tower case. The P7-C1 features support for liquid coolers and bottom mounted drive bays. In the near future AeroCool will soon unveil other versions of the P7-C1, which will include RGB LEDs and tempered side panels.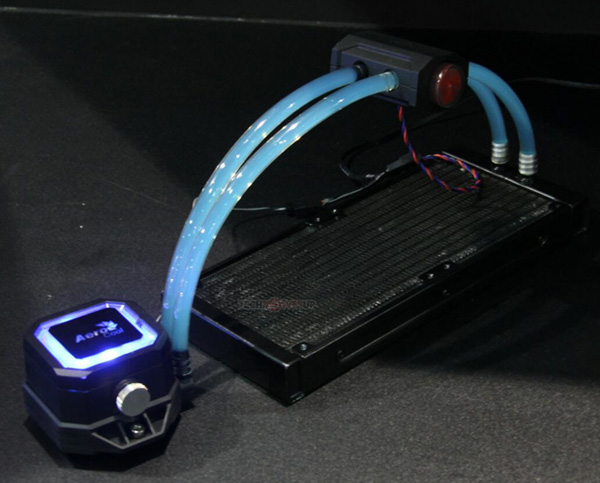 The Project 7 line includes liquid cooling solutions as well. AeroCool has also unveiled several Project 7 liquid coolers for processors which include closed-loop coolers and do-it-yourself liquid cooling parts. There are two models as of now – the P7-W240C is a closed loop cooler that comes with a 240 mm x 120 mm radiator and a pump-block with a radiator. This cooler is accompanied by the P7-W240 Pro, which includes a cylindrical reservoir, a 240 mm x 120 mm radiator, a CPU block and a number of compatible parts that allow you to assemble this cooler with your own hands.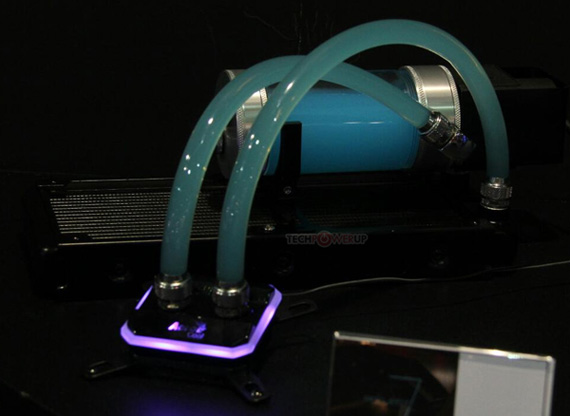 Finally AeroCool now has Project 7 power supply units. The lineup includes four models with power output of 550W (P7-P550), 650W (P7-P650), 750W (P7-P750), and 850W (P7-P850). The PSUs come with 80 Plus Platinum efficiency, single +12V rails, fully modular cabling and RGB-enabled temperature-activated 140 mm cooling fans.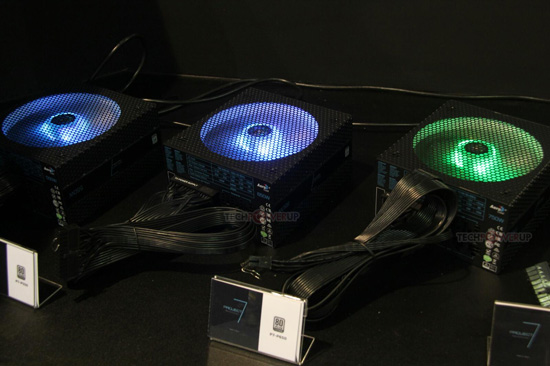 There's no information how much all these new AeroCool products cost.
(pictures courtesy of Techpowerup.com)
Source: Techpowerup.com