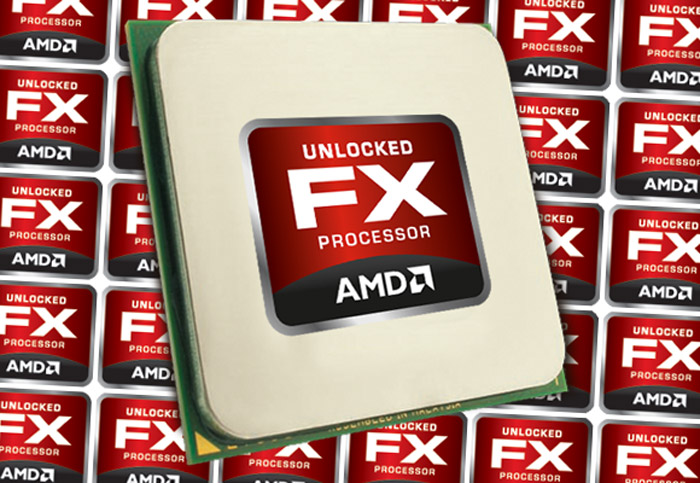 AMD's updated Piledriver architecture is expected to come with a performance boost when the new Piledriver-based Vishera chips debut at the end of this month. While there's still time the first Vishera chips have been tested already – and they do come with better performance.
According to OBR Hardware's tests of the AMD FX-8350 Vishera chip, the new Piledriver architecture is 9 per cent faster on average than the current Bulldozer generation in both single-threaded and multi-threaded applications.
The new CPU was tested against AMD's Bulldozer flagship – the FX-8150 – and Intel's Sandy Bridge, Ivy Bridge and Nehalem processors. The FX-8350 was faster than the Core i5-2500K in multi-threaded benchmarks but fell behind in single-threaded benchmarks. When compared to its predecessor, the FX-8350 turned out to be 9 per cent faster than the FX-8150 on average with a 4.2 per cent single-threaded and 11.2 per cent increase in multi-threaded performance.
Vishera is not a significant update to the current Bulldozer architecture – the main idea behind the new architecture stays the same – integer cores sharing the floating point unit – but AMD has done some tweaking of the branch prediction tables and the integer/floating-point schedulers that delivers better performance across the board.
The first Vishera chips are expected on October 26 led by the FX-8350. The chip runs at 4.0 GHz base clock speed and at 4.2 GHz in Turbo mode and comes with a 125-watt TDP. Despite this the new FX-8350 is almost 15 per cent more power efficient than the current Bulldozer chips, while giving 9 per cent more performance and 7 per cent higher clock speed – so it's kind of hard to call Vishera a failure.
The FX-8350 is expected to cost 220 USD.

Source: News.Softpedia.com