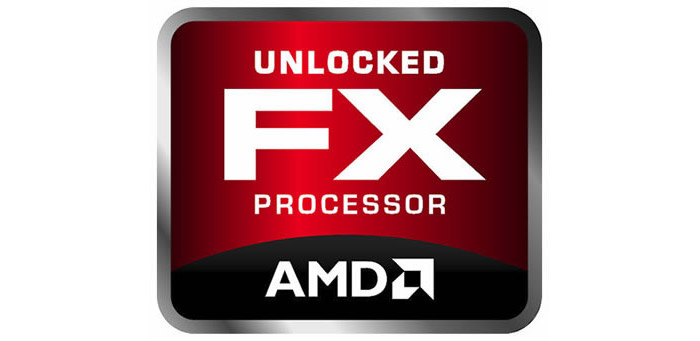 Advanced Micro Devices has officially confirmed the rumors that the company will release a chip operating at full 5 GHz of clock frequency. According to the latest news surrounding the US chipmaker AMD will soon release two new FX chips that will belong to an entirely new CPU line and will operate at extremely high clock speed.
The new AMD FX-9000 series will offer two chips – the FX-9370 will run at 4.4 GHz stock speed that goes up to 4.7 GHz in Turbo Mode and the FX-9590, which steals the show – this one will run at 4.7 GHz clock speed that will go up to 5 GHz in Turbo mode. Both chips will be based on eight Piledriver cores and will be built on AMD's 32 nm technology supporting the existing AM3+ form factor.
"At E3 this week, AMD demonstrated why it is at the core of gaming. The new FX 5GHz processor is an emphatic performance statement to the most demanding gamers seeking ultra-high resolution experiences including AMD Eyefinity technology. This is another proud innovation for AMD in delivering the world's first commercially available 5GHz processor," said Bernd Lienhard, corporate vice president and general manager of client products division at AMD.
The problem with the new AMD FX-9000 series will be power consumption – the chips are expected to consume much more power than existing FX chips, which will almost surely make them incompatible with most AM3+ motherboards. This is the reason the FX-9000 series will appear in PCs built by system integrators only and will not be available to end users. Furthermore given the expected high power consumption and heat dissipation the FX-9000 line will require more advanced cooling than currently available. Even then despite the 5 GHz clock speed the FX-9000 line is expected to remain behind Intel's Haswell processors in terms of pure performance.
The pricing and the release date of the FX-9000 line are still unknown.

Source: AMD