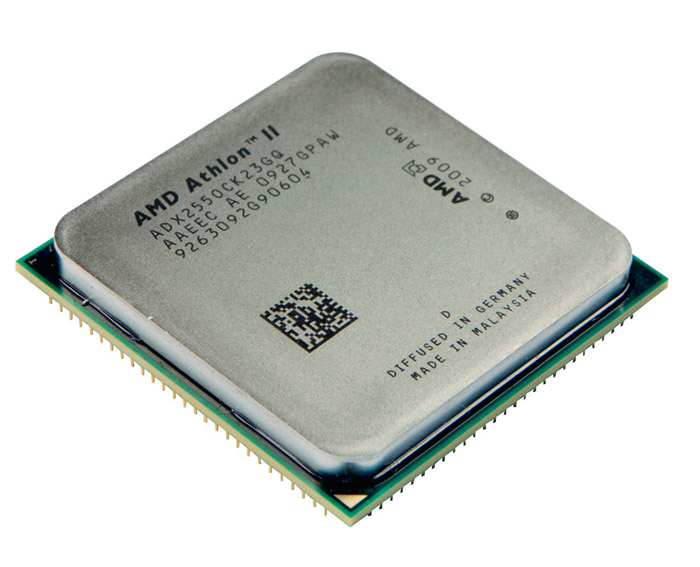 AMD has reduced the prices of its entry-level processors with the price drop affecting A-Series and Athlon II processors. The company has decreased the prices of its Athlon II dual-core, triple-core and quad-core chips with an average of 14 per cent with the most discounted processors being the Athlon II X4 640 and the Athlon II X2 265, which received price cuts of 31 per cent and 30 per cent respectively. The price cuts have taken Athlon II chips down to the price levels of Intel's Pentium processors with Athlon II dual-core chips now priced along with Intel Celeron processors.
AMD has also reduced the prices of a number of Piledriver APUs with the A4-5300 selling now for 11 per cent less. The AMD A6-3670K, A8-3850 and A8-3870K have also received lower prices.
It seems AMD has discontinued two Athlon II chips – the Athlon II X3 445 and the Athlon II X4 638 – they are nowhere to be seen – and they didn't get price cuts too.
AMD has also announced it does not plan to offer a new generation of FX chips next year with Piledriver cores staying here for AMD's high-performance chips. Still despite this the company plans to introduce new chips – the "Richland" and "Kabini" cores will be used in AMD APUs and will see the light of day by mid-2013.

Source: Chiploco