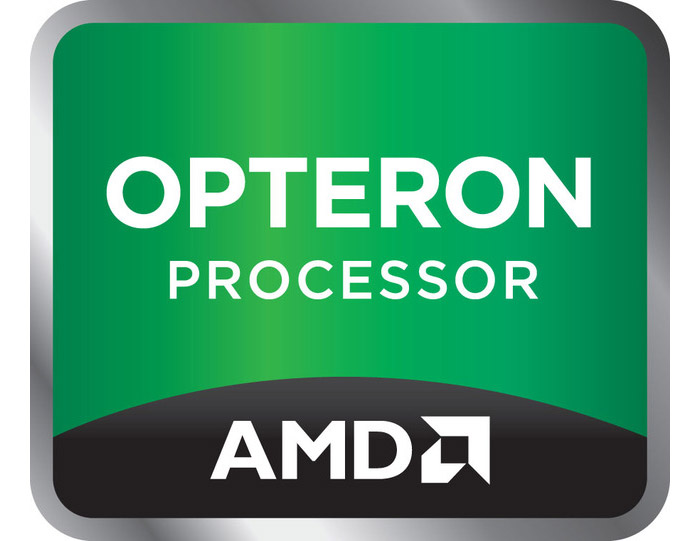 AMD has officially presented a new family of server Opteron processors with low energy consumption. The new family is known as Opteron X and its first representatives are said to be the world's most energy efficient processors based on a small x86 compatible core. AMD says the new Opteron X processors beat Intel's Atom chips in both performance and power consumption while offering features that are not seen in the competitor's chips.
The Opteron X family currently consists of just two models – the X1150 and the X1250. The X1150 features four Jaguar cores that run at 2 GHz, support for single-channeled DDR3-1600 memory and eight PCI-E 2.0 lines, eight USB 2.0 ports, two USB 3.0 ports, two SATA ports, VGA, HDMI and DisplayPort. The chip lacks an integrated GPU but features TDP that ranges between 9-17 watts.
The Opteron X2150 shares the same tech specs but its Jaguar cores run at 1.9 GHz. The chip also has an integrated Radeon HD 8000 series GPU that has 128 stream processors at 266-300 MHz. The TDP of the X2150 reaches 11-22 watts.
Both chips are designed for cloud computing and web applications, including multimedia content, databases and image processing. Users can purchase the new chips now in FT3 BGA packaging. The AMD Opteron X1150 and X1250 chips cost USD 64 and USD 99 respectively.
Source: AMD