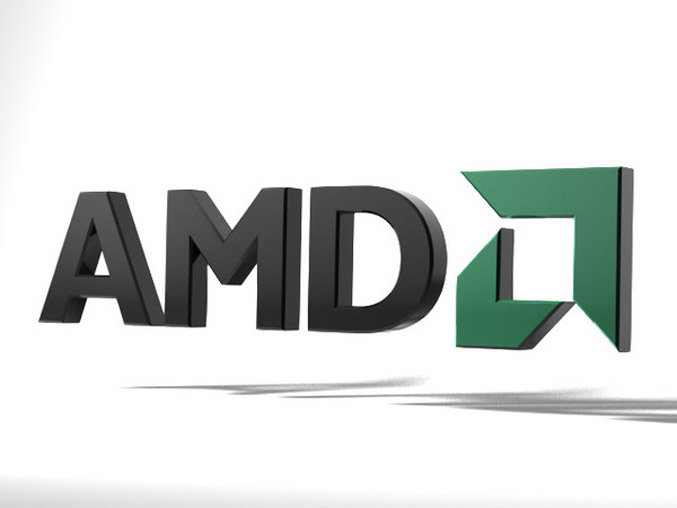 AMD's long rumoured desktop "Trinity" APUs have been finally launched in the retail and distribution channels, the US company said yesterday.
"The new AMD A-Series APU is ideal for anyone looking for a new desktop or home theatre PC with leading performance for the dollar," said Leslie Sobon, AMD's corporate vice president, Desktop and Component Products, in a statement. "The combination of processing speed, multiple compute cores and discrete-level graphic capabilities on the second generation AMD A-Series APU make it an excellent platform for the gamer and PC enthusiast alike."
There are six new Trinity APUs on the market now – the high-end A10-5800K, which runs at base speed of 3.8 GHz but operates at 4.2 GHz in Turbo Mode and costs 122 USD; a bunch of mid-range APUs one of which is the A8-5600K, which runs at 3.6/3.9 GHz and a few low-end APUs such as the A4-5300 that operates at 3.4/3.6 GHz.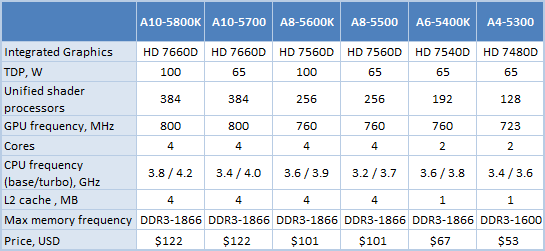 The new Trinity cores also make use of an integrated AMD Radeon HD 7000-class graphics and support AMD's Eye-Finity technology. AMD has also said that these new APUs will be compatible with its "AppZone" marketplace of APU-accelerated Android apps on Windows 8.
The only downside to the new launch is that the Trinity APUs require a new Socket FM2-based motherboard as they are totally incompatible with the older Socket FM1 infrastructure.
The new desktop Trinity APUs are available now.
Source: Hardwarecanucks.com