After losing the performance battle against NVIDIA for more than three months AMD now has something new that may take the US chip company back to its days of glory – a faster version of the Radeon HD 7970 known as GHz Edition.
The new Radeon HD 7970 GHz Edition graphics card is an essentially upgraded Radeon HD 7970 with a faster chip and faster memory. The Radeon HD 7970 GHz Edition now runs at 1000 MHz for the core (as the name suggests) opposite to the 925 MHz in the regular Radeon HD 7970, and for the first time the GHz Edition features a Turbo function that overclocks the GPU to 1050 MHz in case of need. The graphics chip is built on the same 28 nm process and features 2048 stream processors as before but the GDDR5 graphics memory now runs at full 6 GHz unlike the regular HD 7970 that sports memory at 5500 MHz. The memory bus remains the same – 384 bit – which can also be said for the frame buffer, which again sits at 3 GB – more that the 2 GB found in the GeForce GTX 680 and enough for any modern 3D application.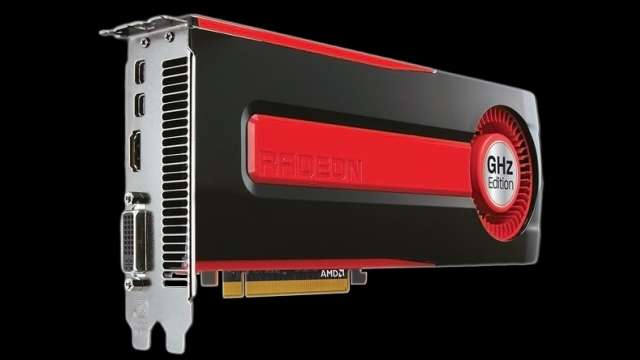 The AMD Radeon HD 7970 GHz Edition now sells for 499 USD, which is the same price NVIDIA charges for the GeForce GTX 680. Which card is faster – as of now this is hard to tell but benchmarks will surely come out very soon.
Source: Hardwaresecrets.com