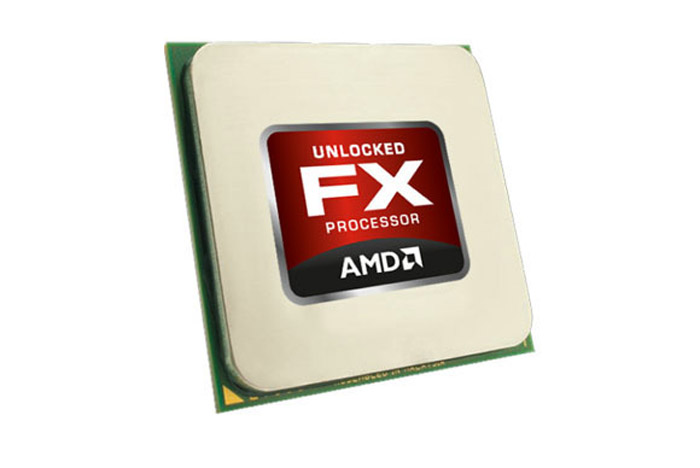 Struggling US chip maker AMD has prepared a new Christmas present for its customers and fans – an energy-efficient 8-core Vishera processor, due on December 29 this year.
The novelty will be known as AMD FX-8300 and will feature eight fully enabled computational cores, running at 3.30 GHz (4.20 GHz in Turbo mode), 8 MB of L2 cache and 8 MB of L3 cache. The chip is fully compatible with the existing socket AM3+ infrastructure and will sport just 95W TDP, down from 125 watts seen in most 8-core AMD FX processors. The lower TDP means lower power consumption and less heat when the chip operates.
The only problem with the FX-8300 is price – the chip is expected to sell for USD 199, which is higher than what AMD charges for its FX-8320 processor (USD 169) and FX-8350 chip (USD 195), which feature 125W TDP and higher clock speeds. The FX-8300 may not be as useless as it may seem though – it may find its place in energy-efficient systems and in PCs that belong to users who require lower heat output and lower cooling fan noise.
Source: CCL Tech