Competition in the graphics market intensified in the last few months with NVIDIA releasing its powerful GK104 graphics core and AMD retaliating with the launch of the AMD Radeon HD 7970 GHz Edition video cards featuring an updated Tahiti graphics core. Still, the real battle is ahead of us with NVIDIA readying the GK110 core and AMD finishing the next generation of graphics cards – the Radeon HD 8000 – also known as "Sea Islands".
Today more information on the upcoming Radeon HD 8000 family was unveiled. It is now clear that the new family will (not surprisingly) have four sub-families. The so-called Venus core will represent the top of the line – it will have the staggering 5.1 billion transistors produced on 28 nm technology at TSMC. The core is also expected to have 2560 stream processors, 160 texture units, 32 or 48 ROP units as well as a 384-bit memory bus. AMD promises Venus will be 40% faster than the current AMD flagship – the Radeon HD 7970 GHz Edition.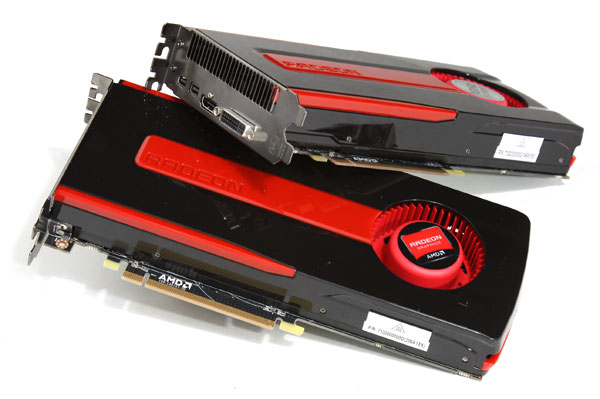 Moving down the line we reach the mid-high-end core Sun – it will consist of 3.2 billion transistors packed in a 230 square millimetre die. The stream processor number will be reduced to 1536, the texture units (TMU) will be down to 96, the ROPs will be 32 and the memory bus width will be 256-bit.
The Oland core will be budget-to-mid-end – it will have 1.7 billion or 2.0 billion transistors for 768/896 stream processors. The TMUs will be either 48 or 40, while the ROPs will be 16 for all versions. The memory bus width will be cut down to 128 bits or in the best-case scenario to 192 bits.
Finally we have the budget-oriented Mars core featuring just 900 million transistors for 320-384 stream processors. The TMUs will be 20 or 24, while the ROP units will be either 8 or 16. The memory bus width will be budget-oriented too with its 64 or 128 bits.
The Sea Islands GPUs are likely to work at even higher frequencies than the current Tahiti cores. The new GPUs are expected this winter.

Source: Guru3D.com