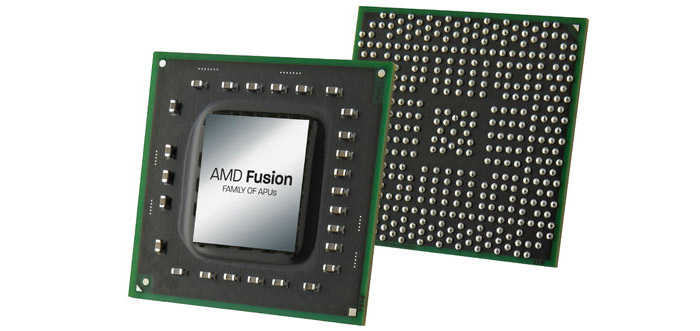 AMD's Richland APUs should arrive on March 19 but growing interest in the chips has prompted the hardware web site OBR-Hardware to find Richland APUs and conduct some preliminary testing. Of course the results are not official but still they give us a pretty good idea what to expect from Richland next month.
Richland boasts several key improvements when compared to Trinity, which include increased clock speed and improved built-in graphics. These APUs will still rely on the Piledriver architecture but they will count on AMD GCN graphics architecture and will feature an integrated dual-channeled DDR3-2133 memory controller as well as the well-known 32 nm production technology.
All in all the improvements grant increased computational performance with the top AMD Richland chips (AMD A10-6800K and A8-6600K) rivaling quad and six-core AMD Phenom II chips. As expected, however, the Richland APUs fall behind Intel's own Ivy Bridge processors, namely Core i5-3570K with the performance difference in PC Mark 7 reaching 30 per cent.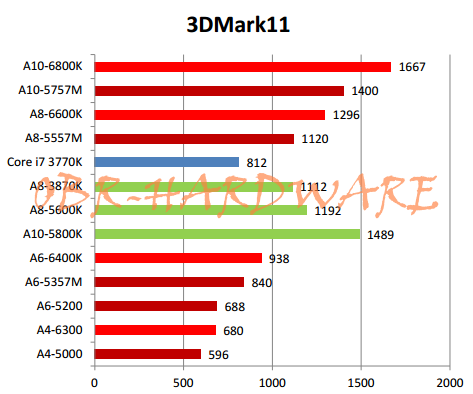 The 3D tests show a different picture though – as before AMD's integrated graphics rushes ahead when compared to Intel's integrated graphics in chips such as Ivy Bridge and Richland is no different. The 3DMark 2011 test has revealed that Richland's integrated graphics (A10-6800K) is twice as fast compared to Intel's HD graphics found in the Core i7-3770K. A8-6600K is nearly 60 per cent faster.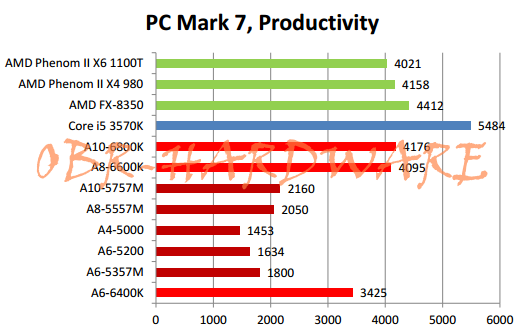 AMD's Richland APUs may turn out to be a great overall platform for casual gamers and office software users. Detailed tests as well as pricing will appear next month when Richland makes its official debut.
(pictures courtesy of OBR-Hardware)
Source: OBR-Hardware