Perhaps in an attempt to draw attention from NVIDIA's GeForce GTX 980 Ti Maxwell video card, AMD has demonstrated its Fiji GPU at Computex 2015. As you can see the chip has a rather interesting organization that we will discuss here.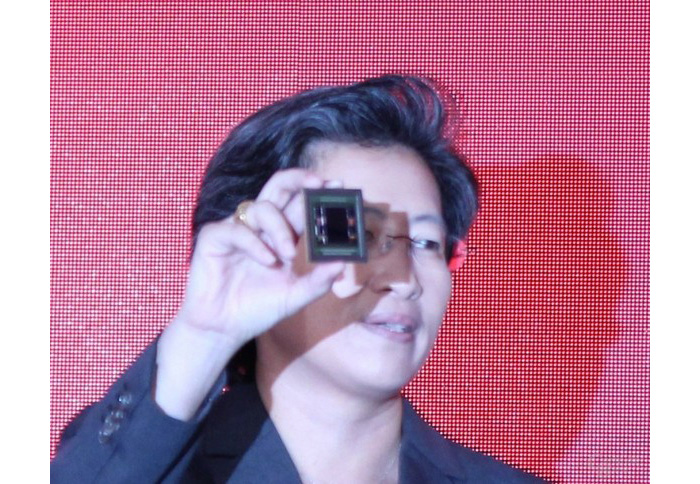 The Fiji GPU incorporates no less than five different dies with the actual graphics processor sitting right in the middle. It obviously has a huge die area and according to the preliminary information that we have it contains several billion transistors. The other four dies are the actual HBM memory that we have been discussing lately. By releasing Fiji AMD will become the first company to use the new high-bandwidth stacked memory.
No other details have been given at this demonstration. AMD's Fiji GPU is said to have 4096 stream processors, running at 1 GHz and 4 GB of HBM memory, right there in the chip itself. The first and likely only Fiji card will come out on June 16 this year.
Source: Videocardz.com