Computers have been getting more and more power hungry in the past decade. While 10 years ago a 300 W power supply unit (PSU) would do the job, today's computers require much more power to run the way they should.
Antec has been addressing the issue with the release of various powerful PSUs, the latest one being the High Current Pro 1000 Platinum PSU. As the name suggests the new PSU can output up to 1000 watts of power.
The new Antec PSU is the first one-kilowatt company PSU that has been 80 Plus Platinum certified, which means you can count on a minimum 89 percent efficiency at 20-100 percent load levels. Antec says it runs as efficiently as 94 percent.
"We wanted to give users the best possible feature set for their investment in a 1000 watt power supply," said Mafalda Cogliani, Global Marketing Director at Antec. "We designed a highly versatile, practical cabling to maximize cable management options and pushed High Current Pro to Platinum-certified efficiency to create a PSU package unrivaled by competitors at this wattage class."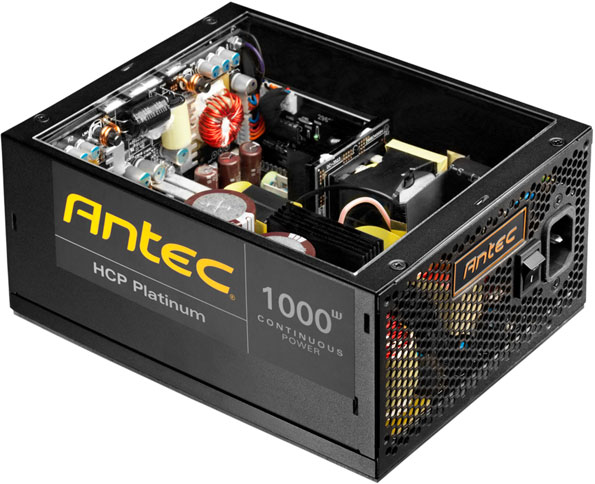 Costing 270 USD the new Antec High Current Pro 1000 Platinum comes with a quad +12V rail design that delivers 40A of output with low ripple and noise levels. Being fully modular the new PSU also sports slim 8-pin connectors that you can plug together into each of the unit's future-proof 16-pin sockets, which pave the way for future connectors sporting 10, 12, 14, and 16 pins.
Source: Hot Hardware