Intel's C232 chipset has been quickly gaining popularity lately due to a simple fact – this system logic supports not only Intel Skylake processors but also Xeon chips on the same architecture unlike the high-end Intel Z170 chipset, so motherboard makers, which want to give users more flexibility, have started using it in various motherboards. After ASUS announced such a board a few days ago now competitor ASRock has done the same with no less than two new C232 motherboards – the first one is for regular desktop computers, while the second one targets gamers. Isn't this exciting?
 The so-called ASRock E3V5 WS motherboard is designed for regular use and comes with support for LGA 1151 processors, a 5-phase VRM system, four DDR4-2133 memory slots (up to 64 GB with support for ECC memory or regular desktop memory), three PCI-E 3.0 x1 slots, a single PCI-E 3.0 x16 slot and another PCI-E 3.0 x16 slot that works at x4 speed. The board can also house up to six SATA 3.0 drives (there's support for RAID 0, 1, 5, 10 too) and there's Realtek ALC892 sound hardware as well as an Intel I219LM Gigabit Ethernet controller. In the back the ASRock E3V5 WS supports PS/2 mice and keyboards and has six USB 2.0/3.0 ports, an RJ-45 LAN connector and three audio jacks. An important fact is that this board does not support Intel's integrated graphics solutions so if you pick it up, you should get an external video card as well.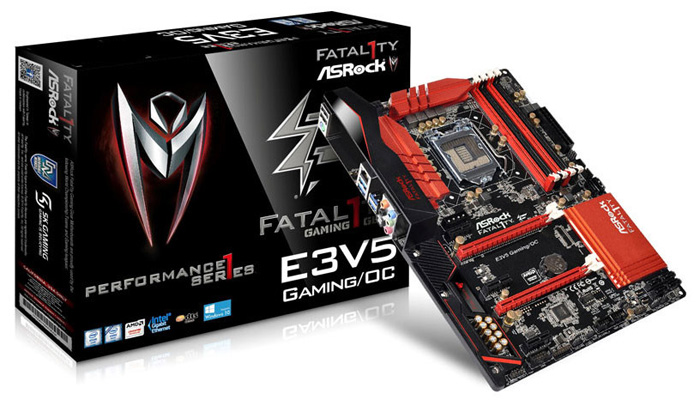 The other board is called ASRock E3V5 Performance Gaming/OC and clearly states it has been made for gaming and overclocking. The E3V5 Performance Gaming/OC differs little from the E3V5 WS – it comes with a more powerful VRM power scheme and a bunch of other features that include Gaming Armor, Super Alloy, DDR4 Non-Z OC, Hyper BCLK Engine and more. The board supports Intel's integrated GPUs as well as ordinary DDR4 memory modules and ECC memory DIMMs.
The two new ASRock boards will be in stores after January 1, 2016. No word on pricing as of now.
Source: ASRock