Here's something that you surely haven't seen before – a motherboard with two integrated GPUs!
ASUS has come up with this unique motherboard concept to show off engineering might rather than make money. Called Zeus, this exclusive ASUS motherboard boasts two unnamed GPUs soldered to the board and cooled by two massive heatsinks and GDDR5 memory that surrounds them. Due to this fact only the ASUS Zeus does not offer any PCI-E/PCI expansion slots.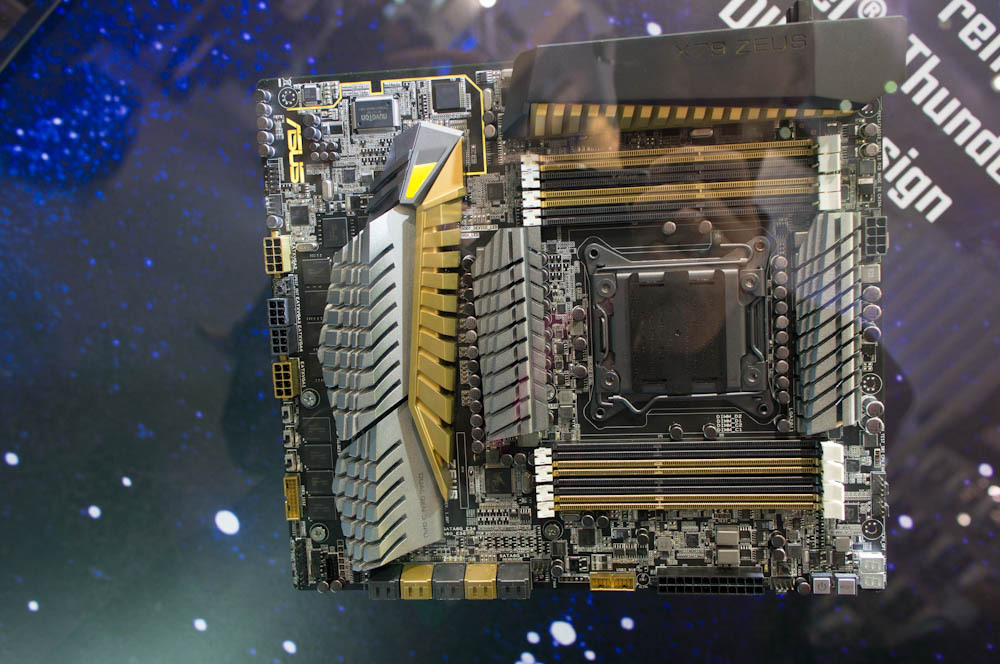 The rest of the ASUS Zeus specs include a LGA2011 socket, eight DIMM slots for up to 128 GB of quad-channeled DDR3 memory, tri-chip ASUS DIGI+ VRM Power hardware, dual (!) Thunderbolt connectors on the back, 802.11ac (!) Wi-Fi, Gigabit Ethernet, 7.1-channeled surround sound, two eSATA ports and a total of 12 USB 3.0 ports.
Pricing was not revealed but this motherboard will surely be extremely expensive if it hits the market.
Source: ASUS.com