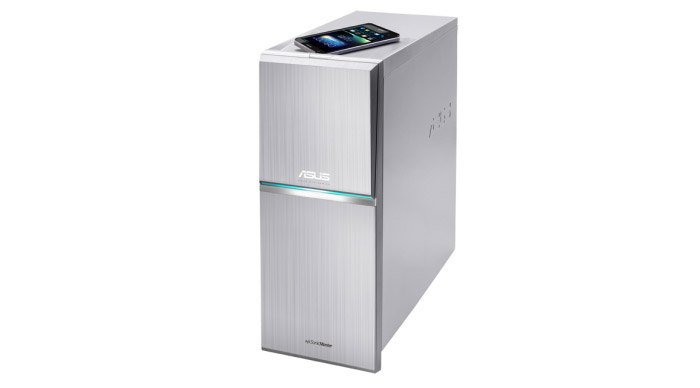 ASUS has introduced a new desktop computer – the M70 – that at first does not offer that much but if you take a closer look you will discover that this is the world's first NFC-enabled computer.
The embedded NFC technology will allow the computer to connect wirelessly to Android-based devices. Thus the M70 allows users to log onto the PC and launch applications via NFC, while photos in mobile devices can also be backed up wirelessly with a single tap.
Apart from NFC the M70 features Intel Core i3/i5/i7 dual-core processors on the Haswell architecture, DDR3 memory and a variety of discrete NVIDIA GeForce graphics (up to GTX 650). The ASUS SonicMaster audio technology provides audio for music lovers. An interesting fact is that the M70 comes with a built-in uninterruptible power supply unit (UPS) that starts automatically once main power goes off. The UPS will allow the M70 user to save his/her data and safely turn the PC off. The final two technologies in the M70 are ASUS Wireless Charger for wireless charging of smartphones and tablets and ASUS Universal Storage Module, which is a hot-swap drive bay that makes it easy to add and share high-capacity storage.
The pricing of the M70 is unknown.
Source: ASUS