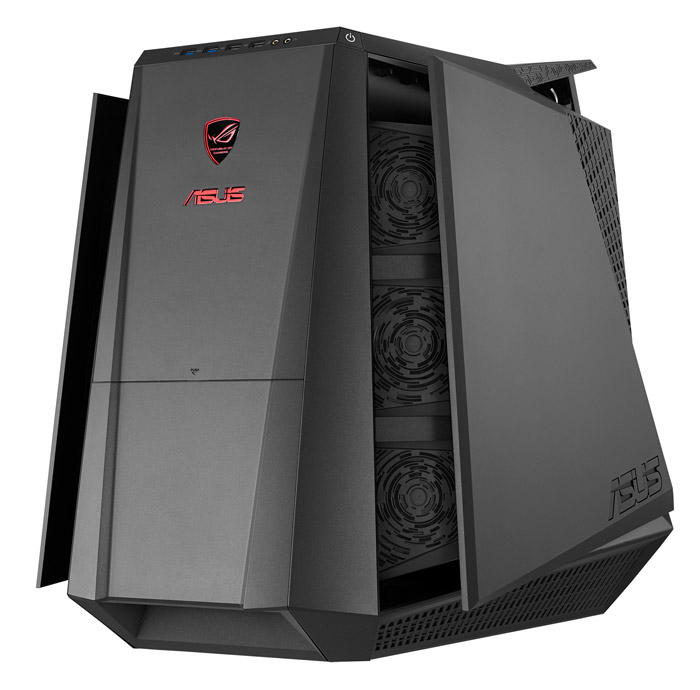 ASUS has unleashed a new gaming desktop PC on the market of such devices. The Republic of Gamers (ROG) Tytan G70 features the latest PC technologies for problem-free gaming that will take you to new dimensions.
The Tytan G70 desktop PC is based on the latest Intel Haswell Core i7-4770K processor that can be automatically overclocked just by pressing a switch. This feature comes in two steps – the first one takes the CPU to 3.9 GHz from the standard 3.7 GHz clock speed. The second step overclocks the processor to 4.1 GHz for awesome speed in both computing and gaming.
The machine is also based on the newest GeForce GTX 780 graphics cards and offers support for four displays. All this hardware requires excellent cooling and this is the reason why the Tytan G70 comes with a chassis that supports 10 cooling fans. Moreover the high-end gaming system has an integrated liquid cooling system for even more effective thermal management. Sound has not been forgotten either – the Tytan G70 comes with ASUS SonicMaster technology and MaxxAudio from Waves for immersive and impactful audio delivery.
The pricing of the ASUS Tytan G70 is unknown.
Source: ASUS