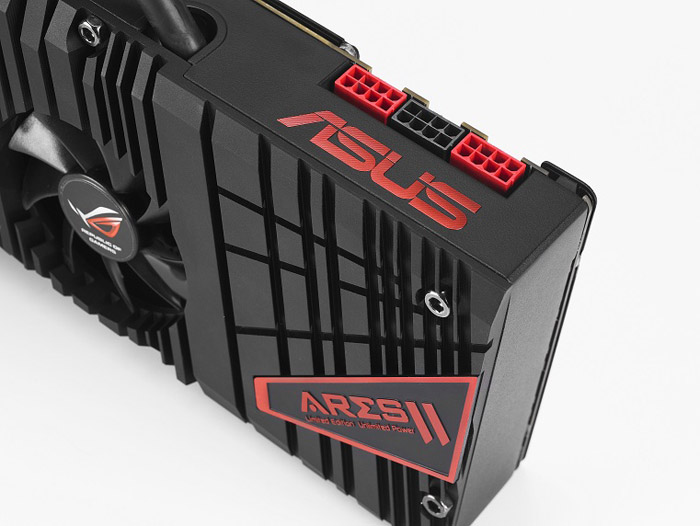 ASUS has tossed a new piece of hardware into its Republic of Gamers line but if you think it's just another ASUS something then you are hugely mistaken!
This time the acclaimed company has prepared the ROG ARES II graphics card, which may easily compete for being the fastest video card solution on the planet right now. The ASUS ROG ARES II comes with two AMD Radeon HD 7970 GHz Edition GPUs and a dual slot cooling solution that combines air and liquid cooling into one. Available in just 1000 units the ARES II sports DIGI+ VRM and 20-phase Super Alloy Power for improved stability, longevity and improved overclocking.
The specs list includes two Radeon HD 7970 GHz Edition cores that operate at 1050 MHz (1100 MHz in Turbo mode) and 6 GB of GDDR5 memory at 6600 MHz effective clock speed. There are DVI-I, DVI-D and Display Port outputs as well as ASUS GPU Tweak – special software that allows the user to tweak its graphics card.
According to ASUS the ARES II is the fastest graphics card right now scoring up to 13 per cent better than the competing dual-GPU GeForce GTX 690 solutions. Apart from limited availability though the only downside is price – the ARES II costs USD 1500.
Source: ASUS