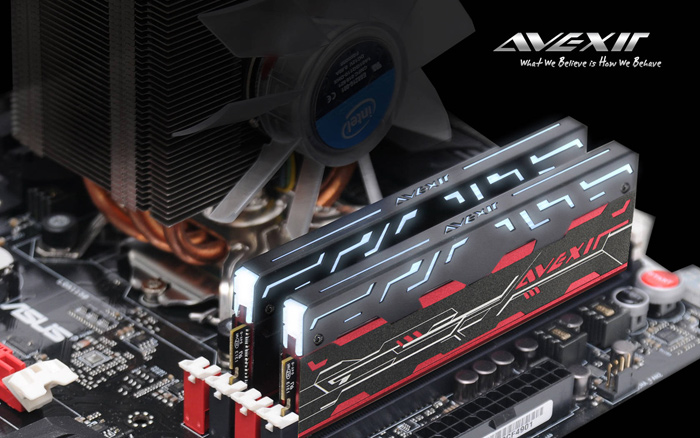 Avexir is not the most popular name when it comes to computer memory but indeed this is a well known memory maker in Taiwan, bold enough to start selling some really interesting DDR3 memory on the European market.
The company now sells the Blitz 1.1 computer memory in speeds that range from the standard 1600 MHz to the mind-boggling 3200 MHz. The memory modules do not boast just speed though – they also come with integrated heat spreaders with LED lights inside that glow and pulsate while the computer is working. Users can choose among five different colors – Blitz 1.1 Original comes in white, Blitz 1.1 OCF comes in yellow just like Blitz 1.1 ELG; Blitz 1.1 ELR and GBOC come in red and orange respectively. Thus you will be able to pick a color that best matches the color of the rest of the hardware that you have inside. You should also know that the memory modules along with the heat sinks are 51 mm tall.
The new memory is now on the European market where depending on size and speed costs from EUR 99 to EUR 849.
Source: Avexir