The German company be quiet! has launched a new line of power supply units. The new Dark Power Pro 10 PSUs range from 550W to 1200W in power and boast a number of interesting improvements.
First thing – they tend to be very efficient reaching 93% of power efficiency, which gives them the right to boast 80 Plus Gold and Platinum certificates. The PSUs also employ Full Bridge resonance converters that get downgraded to Half Bridge in less powerful models and synchronous rectifiers. The PSUs come with four 12V rails that can function as one when you use the so-called Overclocking Key.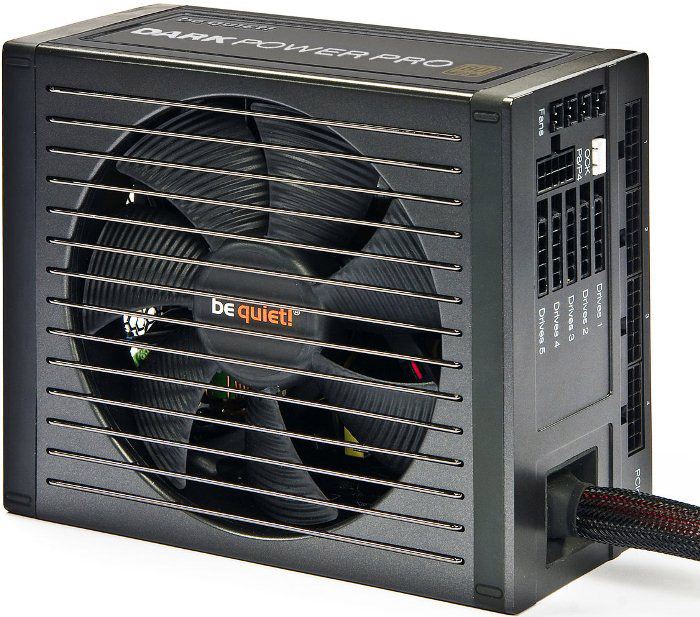 As to cooling the Dark Power Pro 10 members come with 135 mm hydrodynamic bearing fans that take care of the PSU cooling. The fans spin at their own speed, which is individual for each model. The devices also conform to the ATX 12V v2.31 and EPS 12V v2.92 standards and sport Active PFC, overcurrent protection (OCP), overvoltage protection (OVP), undervoltage protection (UVP), short circuit protection (SCP), overload protection (OPP) and overheating protection (OTP).
The new Dark Power Pro 10 power supplies will cost between 130 EUR and 270 EUR.
Source: Overclockers.ru