Biostar has introduced the new Pro line of motherboards for AMD FM2+ processors. The main mission of these boards is to offer users a better value option for consumers who want to build an AMD-based computer while providing all features one would expect from a modern PC motherboard.
The new Pro series motherboards by Biostar come with enhanced power design for increased stability and durability along with a reinforced metal CPU retention backplate for secure and long-term usage. The boards in the line feature Audio Art capacitors by Nichicon for better audio quality, a feature called Tough Power Enhanced that allows the Pro series motherboards to endure high current with consistent full energy output without additional energy loss and Iron Heart Protect, which happens to be the aforementioned reinforced CPU backplate that protects the Pro series motherboards from bending when a heavy CPU cooler is used.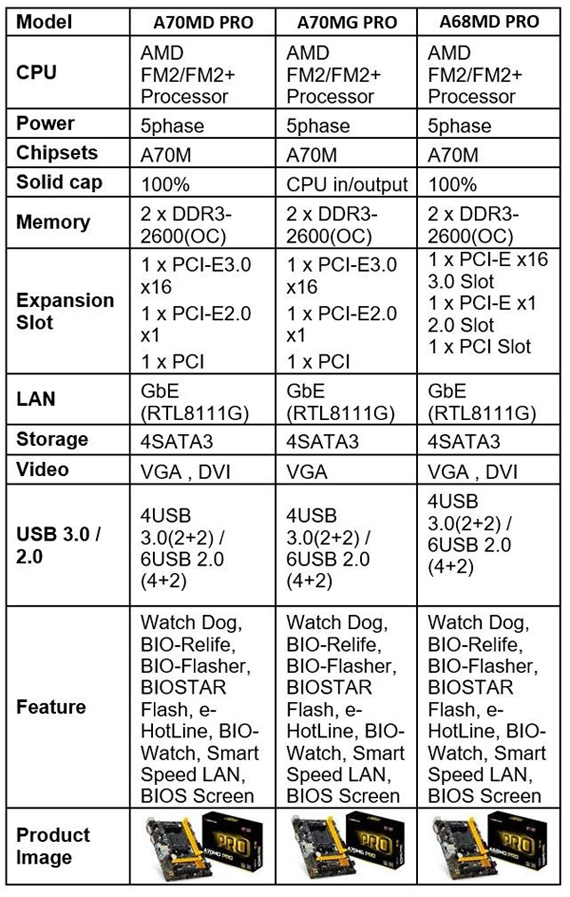 The new Pro line of Biostar is available now but pricing is unclear.
Source: Biostar