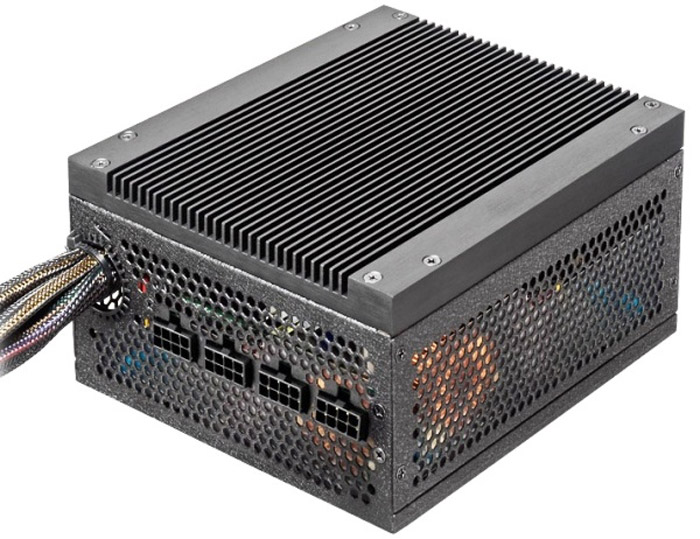 Modern power supply units usually come with a cooling fan that helps cool the internal PSU components but strangely enough Chieftec has designed a new PSU that bets on passive cooling.
The new PSU is known as GPS-500C Smart and boasts an 80 Plus Platinum certificate. Featuring 500 watts of power the PSU has a passive heatsink attached to one of its sides. Thus the warmth generated while the PSU is operating gets removed by the air vents in its chassis and then by the integrated aluminum radiator, which makes the PSU virtually noiseless. Still in order for all this to work properly the PC case should feature good internal air circulation too.
The Chieftec GPS-500C Smart also comes with a single 12V rail that can supply up to 41.5A of power, a combined cable system that includes 20+4 pin and 4+4 pin cables for the motherboard and cables with 6+2 pins for PCI Express graphics cards. The PSU also comes with six modular SATA power connectors, five Molex connectors and one FDD connector.
Pricing is unknown.

Source: Chieftec