The Taiwanese Communication Technology has unveiled a new nettop that is so small it can claim the title of the smallest nettop in the world.
The device, known as Detsel-01 Mini PC, measures just 25 mm x 74 mm x 12 mm and is based on an Intel Atom E680 CPU running at 1.6 GHz with a total TDP of 4.5 watts. The mini PC also has 1 GB of DDR2-800 memory and offers a choice between a 64 GB and a 128 GB SATA II SSD. Also included are a LAN adapter, VGA and HDMI ports, two USB 2.0 ports, Bluetooth 4.0 and Wi-Fi 802.11b/g/n. The device can work with all recent versions of Windows too.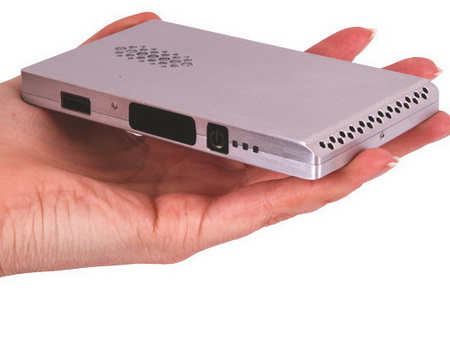 Communication Technology however failed to provide information on a release date and pricing so these two remain unknown.

Source: Vgizmo.com