Intel Corporation, the largest microprocessor manufacturer in the world, has officially confirmed that its latest 22 nm Ivy Bridge processor runs hotter than the older 32 nm Sandy Bridge generation.
The confession comes days after the April 23 launch of the Ivy Bridge CPU family and after numerous reports on the Internet by overclockers and enthusiasts who complained of increased CPU temperatures.
The problem, as previously expected and rumored, lies in the finer 22 nm production process used for making Ivy Bridge processors. The 22 nm technology produces very small CPU dies and the contact area between the CPU die and the integrated heat spreader also diminishes due to this reason. Thus the generated heat gets trapped in the CPU die and cannot escape in the surrounding environment.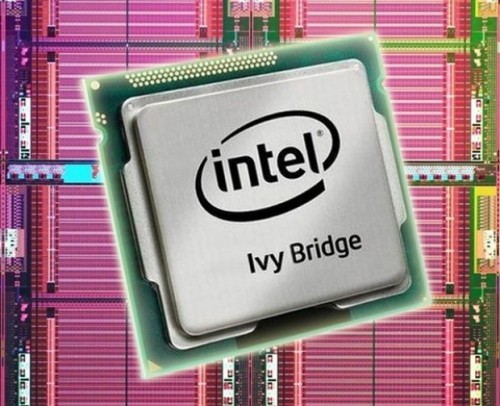 Another reason for the higher temps is that Intel now uses plain thermal grease for the CPU die instead of solder that was used until now.
Intel also says that increased temperatures can be only observed when overclocking the CPU, which is bad news for overclockers and enthusiasts. At stock speed there isn't such a problem, Intel says.
Intel went through a similar experience back in 2004 when the company released its 90 nm Pentium 4 Prescott core, which was found to run much hotter than the older 130 nm Pentium 4 Northwood core.
Source: IXBT