Cooler Master has come up with a new PC case that can suit everyone's needs perfectly but targets hardcore gamers primarily.
The newcomer is called Storm Stryker and comes with a few nice features and additions. First of all, the Storm Stryker now includes an ultra-strong carrying handle that allows anyone to travel with the case full of hardware with relative ease.
Another new addition is the presence of a stylish and glossy black and white finish on both the case and the included fans as well as on the windowed side panel. The Storm Stryker also comes with dust filters, a fan controller, an external SSD drive hot-swap dock and two uniquely shaped modular hard drive cages. These features give CM Storm Stryker the ability to adapt to workstation or water-cooled gaming configurations easily.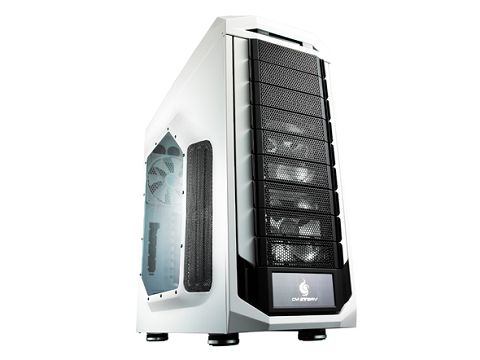 Finally the Cooler Master Storm Stryker sports rich I/O support with two USB 3.0 super speed ports and 9+1 expansion slots for great expandability. Additionally you get an internal tool box and Storm Guard, which secures gaming peripherals as well as support for long graphics cards, including AMD Radeon HD 7970 and NVIDIA's GeForce GTX 690.
The Cooler Master Storm Stryker costs 159.99 USD MSRP.
Source: Hexus.net