The famous CPU cooler maker Cooler Master has introduced two new CPU coolers known as Hyper TX3i and Hyper 212X. The new coolers are updated versions of older Cooler Master Hyper CPU coolers with the Hyper TX3i building on the Hyper TX. The case with the Hyper 212X is stranger since the new cooler comes with the same name of an older cooler released a few years ago. There are no common things between the two models, though.
The new Cooler Master Hyper TX3i CPU cooler is designed for Intel chips only – the cooler has support for Intel LGA 775/1156/1155/1150/1151 processors and measures 90 x 79 x 136 mm (including the cooling fan). The used 92-mm fan spins at 800 – 2200 rpm and pushes between 15.7-43.1 CFM at noise levels of 17-30 dBA.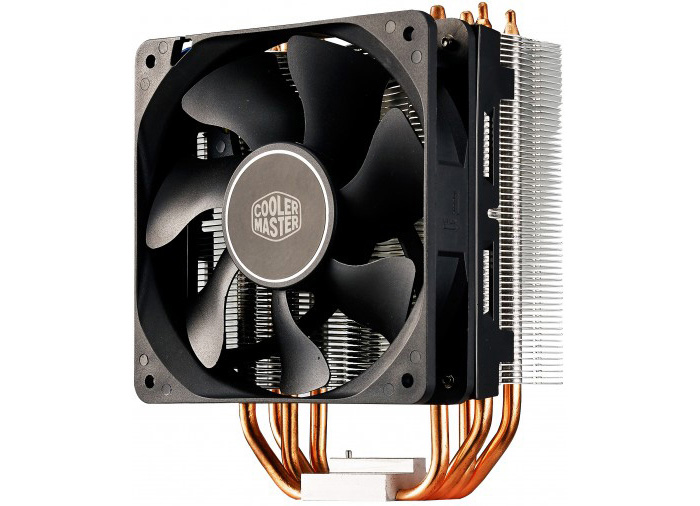 The new Hyper 212X cooler supports all Intel LGA 2011-3/2011/1156/1155/1151/1150/775 processors and all AMD AM3+/AM3/AM2+/AM2/FM2+/FM2/FM1 processors. The cooler measures 120 x 79 x 158 mm (fan included) and pushes between 24.9-54.65 CFM through the installed 120 mm fan, which spins at 600-1700 rpm and makes 9-27.2 dBA of noise.
The new CM Hyper 212X and Hyper TX3i coolers are now available in Europe, where they sell for EUR 29.50 and EUR 18.50, excluding VAT, respectively.
Source: Cooler Master