Corsair has announced two new PC cases at CES 2016 – the Carbide 400Q and Carbide 400C. Both cases share most of the tech specs they come with and are designed for hardware enthusiasts.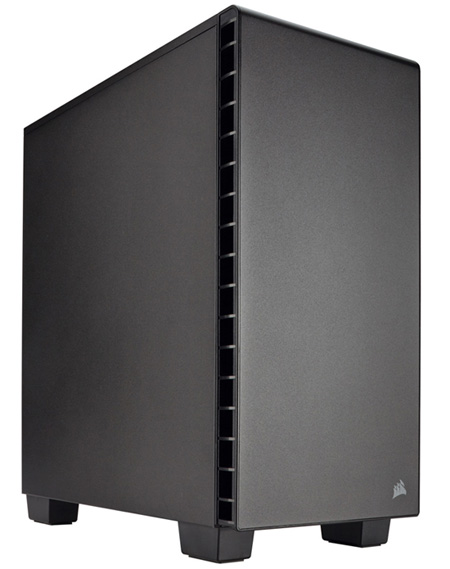 The Carbide 400Q and Carbide 400C offer both performance and expandability despite their compact mid-tower designs. They are easy to build, easy to clean and support liquid cooling solutions. The cases are tool-free and feature easily removable side panels, tons of cable routing options as well as support for dust filters. The PC cases have enough room for up to a 360 mm radiator up front, a 240 mm radiator on top and a 120 mm radiator in the rear and the Direct Airflow technology that they come with directs cool air to the hottest components inside thanks to the use of two Corsair AF series fans – one 140 mm intake fan and another 120 mm exhaust fan. In spite of their small dimensions both the Carbide 400Q and Carbide 400C can house a full-sized ATX motherboard and multiple GPUs. The cases measure 425 x 215 x 464 mm (L x W x H) and support up to two 3.5-inch storage drives and up to three 2.5-inch drives. In case you wonder the only difference between the two cases is in the side panels – the Carbide 400Q comes with silenced panels for quiet operation, while the Carbide 400C has a hinged and latched full side panel window so you can see the hardware components inside.
The two new Corsair cases will be available in February 2016 for USD 99.99 each.
Source: Corsair