Corsair unveiled the AX1200i Digital ATX power supply unit – the most advanced PSU in the world, designed specifically for gamers and enthusiasts, Corsair said.
The killer feature of the new PSU is the digitally controlled power circuitry that provides incredibly stable voltages, extremely low ripple and very low noise. The AX1200i also comes with a reduced component count and an elegant circuit board layout thanks to the used DSP-based design.
"Corsair has earned a reputation as one of world's best providers of enthusiast PSUs, and with the AX1200i, we have raised the technology and performance bar far above anything the market has seen," said Ruben Mookerjee, VP and General Manager of the Components Business Unit at Corsair. "By designing the first DSP-based enthusiast PSU and integrating our unique Corsair Link technology, we can offer enthusiasts a PSU with a matchless combination of performance and customizable features."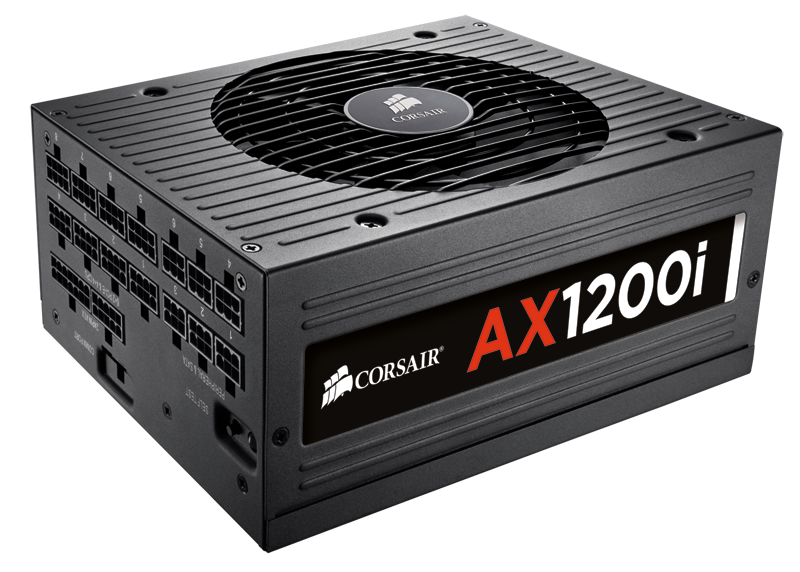 The Corsair AX1200i comes with 80 PLUS Platinum certification and a very high power efficiency that reaches 92 per cent. The very high efficiency means low heat emissions and this is why the PSU is completely silent, operating in fanless mode, until the PSU load reaches 40 per cent.
Corsair also updated its award-winning Professional Series HX range. The updated PSUs now feature 80 PLUS Gold certification, energy efficiency that reaches 90% and much lower noise levels. In addition the new Professional Series HX PSUs operate in silent mode at low loads. Available in 650W, 750W, 850W and 1050W models the new HX PSUs cost the same as the now retired HX power supply units.
The Corsair AX1200i and the new HX PSU series will be available for purchase in August this year. Pricing is currently unknown.

Source: DVHardware.net