Corsair has joined the 128 GB DDR4 memory kit wagon by offering no less than three different memory kits – two of them belong to the company's Dominator Platinum line, while the third one is a Vengeance LPX memory kit. Just like every other manufacturer the kits come as eight 16 GB DDR4 memory modules but there's an important change – these kits come with unbuffered memory.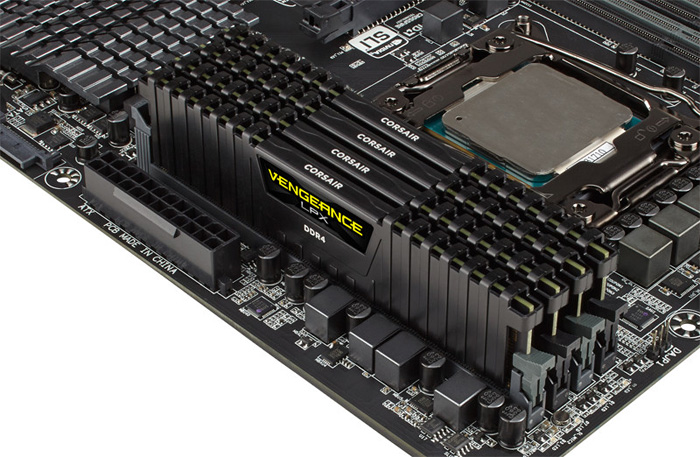 There's choice when it comes to speed – the new DDR4 Dominator Platinum kits run at 2666 MHz (15-17-17-35 latencies) and 2400 MHz (14-16-16-31 latencies), while the Vengeance LPX kit runs at 2400 MHz at 14-16-16-31 latencies. All kits are designed for use with Intel Haswell-E processors and the Intel X99 Express chipset and feature high quality hardware components. The Dominator Platinum DDR4 comes with an industrial design for good looks, patented DHX cooling technology for lower operating speeds and user-swappable colored light pipes for customizable LED lighting. The Vengeance LPX memory is for hardcore overclockers and comes with aluminum heat spreaders for better heat dissipation and eight-layer PCBs for improved overclocking results.
All is good but you will surely dislike the pricing – the Dominator Platinum DDR4-2400 sells for USD 1979.99, while the Dominator Platinum DDR4-2666 and Vengeance LPX DDR4-2400 cost USD 2119.99 and USD 1754.99, respectively.
Source: Corsair