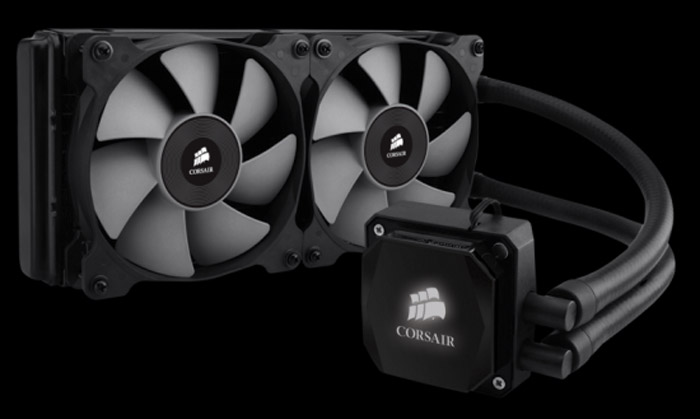 Corsair has come up with two new liquid CPU coolers – the Hydro H80i and Hydro H100i. The former comes with a 120 mm radiator, while the latter offers a 240 mm one.
Both coolers come with a number of improvements, among which more efficient copper cold plates, improved manifolds, optimized fan design and larger diameter tubing for increased coolant flow. Additionally the two Hydro coolers come with the new SP120L High Performance fans based on Corsair's static pressure optimized Air Series SP120 fans.
"Class-leading performance, and reliable, quiet CPU cooling have made the Hydro Series the most popular and award-winning liquid CPU coolers in the world," said Thi La, Senior VP & GM of Memory and Enthusiast Component Products at Corsair. "The new H100i and H80i coolers demonstrate Corsair's commitment to providing our customers with the latest and best technology, including unparalleled configuration and monitoring, while improving ease-of-use and compatibility."
The Hydro H80i and Hydro H100i sealed liquid coolers are compatible with Intel LGA1155/1156/1366 and 2011 sockets and AMD AM2/AM3/FM1/FM2 sockets. Both models will ship this month – the Hydro H80i will sell for USD 99.99, while the larger Hydro H100i will cost USD 119.99.
Source: Guru3D