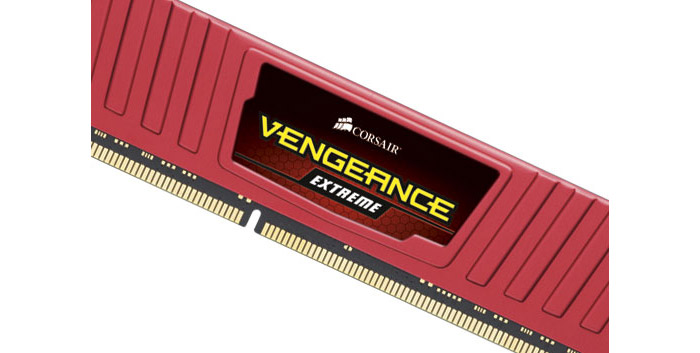 US manufacturer of high-end memory Corsair has officially released an 8 GB (2 x 4 GB) DDR3 memory kit that runs at 3000 MHz.
The new memory belongs to the company's Vengeance Extreme memory line and works at 12-14-14-36 latencies at 1.65V. The memory also comes with low profile heat spreaders with a special coating and for all the overclockers Corsair even provides a flask with liquid nitrogen under the Kingpin Cooling brand.
High performance comes at a price though – Corsair's Vengeance Extreme 8 GB DDR3-3000 memory kit costs USD 750. The memory boasts lifetime warranty.

Source: Corsair