Creative Technology Ltd., which has been long known for its SoundBlaster range of sound cards, has unveiled a new high-performance sound card series at the on-going Gamescom 2012 show in Germany.
The new Z-series series belongs to the SoundBlaster family and includes three newcomers – the SoundBlaster ZxR, the Zx and the Z – all of them equipped with Creative's Core3D quad-core sound and voice processor.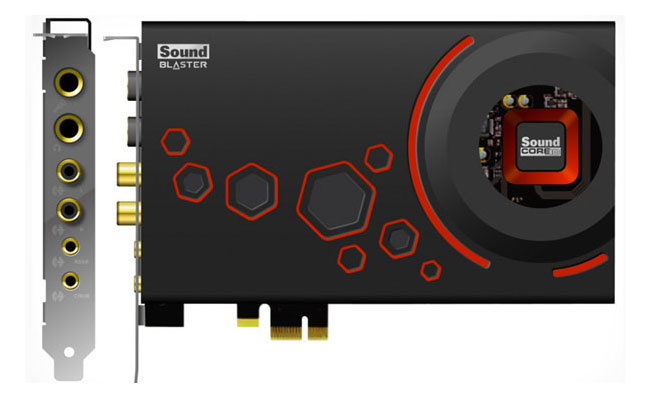 "For audio playback, we use studio-grade components to deliver outstanding fidelity, and then greatly enhance the listening experience by implementing our SBX Pro Studio™ suite of audio technologies. This enables complete customisation of audio playback, uniquely catered to suit individual tastes.Our mixture of outstanding components and proprietary technologies also enables us to provide the highest quality recording experience for audio creation, which today expands beyond just music recording to include user interaction and creation with YouTube, eSports, and more", the company said.
The flagship in the series is the SoundBlaster ZxR, which comes with 127 dB SNR, sockets for swappable Op-Amps, 80 mW into 600 ohm headphone pre-amp and RCA optical connectivity via an additional board and external control module. Not surprisingly the ZxR is the most expensive of the three – it will sell for 249 USD.
The other two models are more budget-friendly and this is why they feature lower hardware capabilities. The SoundBlaster Zx costs 150 USD, while the Z sells for 100 USD.
Source: BeforeItsNews.com