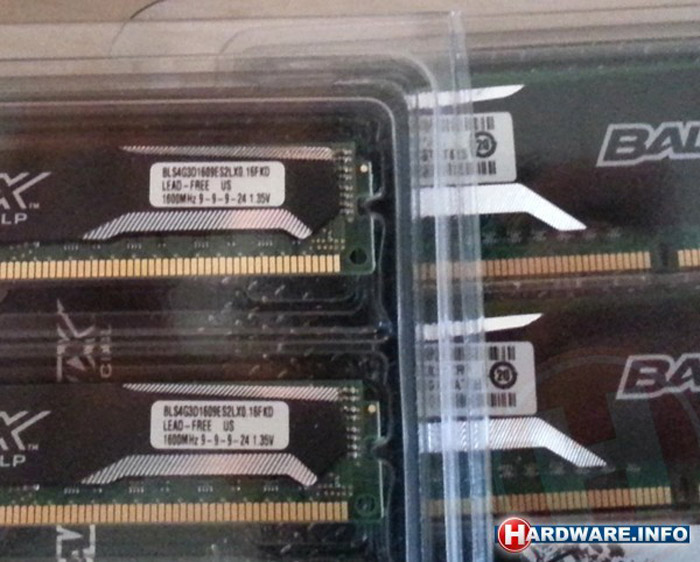 US memory maker Crucial – a division of the US company Micron – has announced it plans to release new low profile DDR3 memory under the name Ballistix Sport VLP. The new memory will be designed for use in low profile high-end gaming machines and will feature heat spreaders and lifetime warranty by the manufacturer.
The Crucial Ballistix Sport VLP memory will run at 1600 MHz and will offer latencies of 9-9-9-24, low voltage of 1.35V and capacities of 4 GB and 8 GB.
Pricing has not been confirmed but the new memory is expected to cost EUR 23 for a single 4 GB module and EUR 37 for the 8 GB version.
(picture courtesy of Hardware.info)
Source: UK.hardware.info