CyberPower unveiled a new family of powerful graphics workstations based on Intel processors that from now on will be known as Power Mega II. The family packs three versions of the graphics workstations with a total of six configurations that will suit the needs of every graphics fan or professional.
The Power Mega II family includes the Power Mega II 1000 model as well as its bigger brothers the Power Mega II 2000 and Power Mega II 3000. As expected the Power Mega II 1000 is the least powerful and the cheapest of all three but the workstation still packs a punch. Designed for digital photo and video editing the Power Mega II 1000 features Intel's latest 3rd generation Intel Core processors on the Intel Z77 chipset platform. In addition the Power Mega II 1000 supports Intel Turbo Boost for great single-threaded performance as well as Intel Quick Sync technology for faster video decoding and encoding.
The more powerful Power Mega II 2000 is based on Intel's 2nd generation Sandy Bridge processors (surprise, surprise) and is best suited for visual designing and CAD work.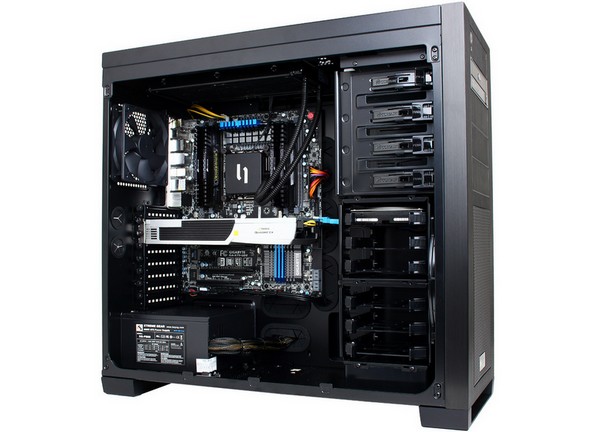 Finally the Power Mega II 3000 graphics workstation is the best in the entire line. Designed for intensive computational tasks the Power Mega II 3000 offers full customization according to user's needs and a choice between a single quad-core Xeon CPU or two eight-core (!) Xeon CPUs for 16 cores of raw computing power. The Power Mega II 3000 also fully supports up to 4 Quadro GPUs for a maximum number of CUDA cores you may need.
All systems also share a number of technologies such as USB 3.0, innovative cooling solutions from Corsair and Asetek for maximum heat dissipation with extremely low noise levels, NVIDIA Quadro GPUs for great visuals and heavy computational tasks, rugged computer chassis that combine both style with protection and finally Windows 7 64-bit for the latest in Microsoft operating systems.
The Power Mega II 1000, 2000 and 3000 will cost 999 USD, 2229 USD and 3539 USD and up depending on options chosen.

Source: Hot Hardware